10/17 Update Contents

Posted:
17 Oct 2017, 01:14
Greetings from the Onigiri Management Team,
This update was for a server reset and to add some minor adjustments to the game.
Events & Campaigns
Halloween is in the air in Onigashima!
Part 1
of our
annual Halloween event
is now available!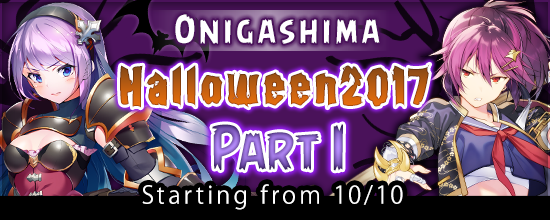 From the end of maintenance on 10/10 - the start of maintenance on 11/7 at 11:59pm PDT, a
Halloween Consecutive Login Calendar
has been added to reward you!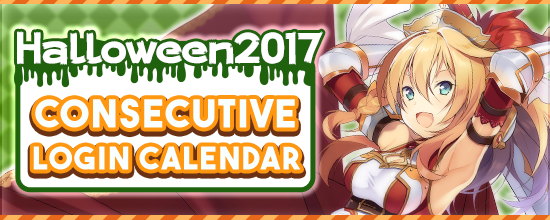 We have a [b=http://onigiri.cyberstep.com/info/topic/update/16101][url]Halloween Gacha[/url][/b] running this month with all new Magatama for you!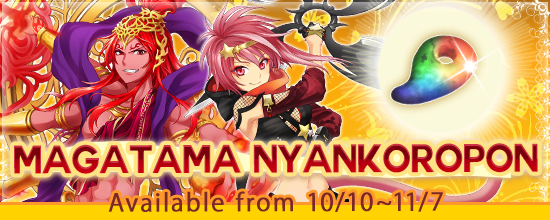 We have a
Halloween Trick-or-Treat OC Campaig
n running from 10/10 - 11/7 to help you gain bonus items for your purchases!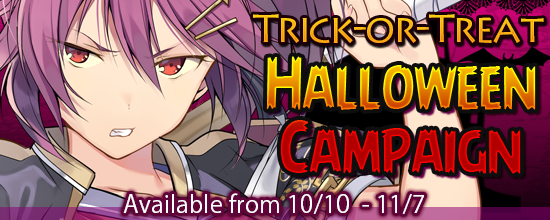 Closing Events
- The Assault! Lucifer warding has now closed.
- The 400% Limited Boost items have been deleted.
Please note that the 2nd part of our Halloween event will be released next week!
We thank you for your continued support,
-- The Onigiri Team