Hello everyone from the Onigiri service team!
We're pleased to announce that the
S
u
m
m
e
r
Y
u
k
a
t
a
F
e
s
t
i
v
a
l
is beginning!

To take part in this year's festivities, simply enter the portal in front of
Onigashima Station
and you'll be taken to the Festival Grounds.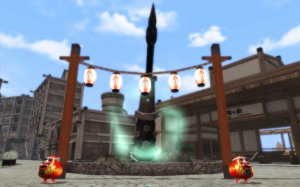 Summer festivals in Japan are a great time to relax and let your hair down a little. The food, the fireworks, and of course, the Yukata! You can dodge the heat and enjoy Onigashima's festival grounds in this summer's all new, remodeled Yukata! Available now in Nyankoropon.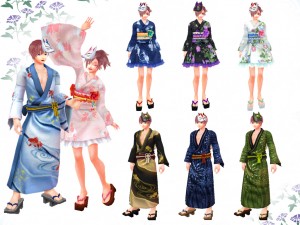 But of course, there's more than one way to get your hands on a yukata...
Onigashima Haunted House
This year's festival includes a new Haunted House Dungeon to explore and if you're up to the challenge, you can earn yourself a brand new yukata to stroll around in! But... there's a catch... Just like last year's festival, you can't bring any of your favourite weapons, Magatama or items into the Haunted House - it's back to basics if you want to claim your rewards. Speak to the staff members Tsukimata and Kasamaru outside the haunted house for a run down on this years rules. Good luck!
Need a helping hand to clear some of the more difficult dungeons? Or maybe you'd just like a furry friend to accompany you on your travels?
Youkai Summoning
Bind a Youkai to your will, and train it as a fierce ally with the new summoning system. If you desire the secrets of this arcane summoning technique, you'll have to seek out the greatest, most illustrious sorcerer of all time.... There's rumors of such a sorcerer visiting Onigashima for the summer....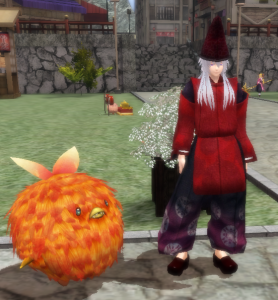 Gameplay Additions
When not in battle:
- Character's health now 70% faster
- Soul Eggs now completely restore HP, SP and Cool-Down
- 10 Onigiri to completely restore HP, SP and Cool-Down
When changing weapons:
- While a skill is cooling down you cannot change weapons
- While in a dungeon you cannot change your weapons on the equipment screen
-----------------------------
Bug Fixes: - Fixed Japanese/English text glitch in the login calendar -