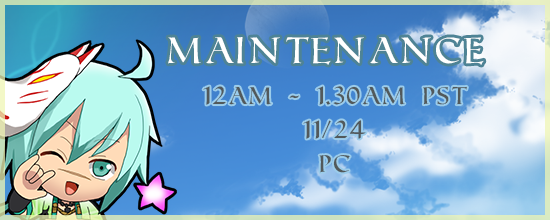 Couple of exciting new changes coming through with today's maintenance, but firstly please be aware of the following changes:
- The
OC Promotion
running on the PC servers ended today. We are currently extracting information from our logs and will send out the corresponding awards
before Friday the 27th
.
- While her mission is still available in Sekigahara,
Sasuke
is no longer available in the Nyankoropon.
- SP Gacha tickets distributed during
Halloween
that remain unused will be removed.
Okay, and now, on to the
New Content
:
Today's update includes a new function called
Party Recruit
which allows players who have created a party to advertise it on a wider scale. To use this function, simply select the new option
Register in Party Recruit List
(and any other stipulations you wish to include) when creating a party.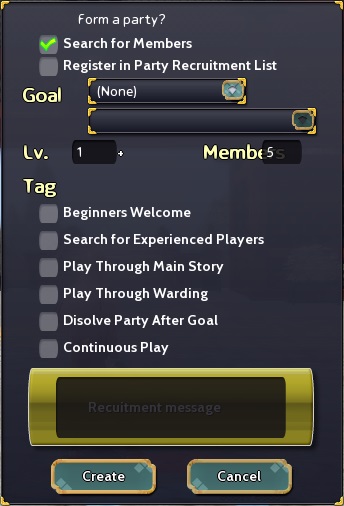 If you want to use this function to join a party, simply select
Party Recruit
from the
Community Menu
to browse the the parties that have been created in your area, and join the one you're interested in - it's that easy! Happy hunting, Oni.

Once you've got a party together, why not pay the latest addition to the warding, the
Sleetsword Gargoyle
a visit? Crushing this icy foe yields Aidama and elemental recipes which can be crafted into weapons of Youkai destruction!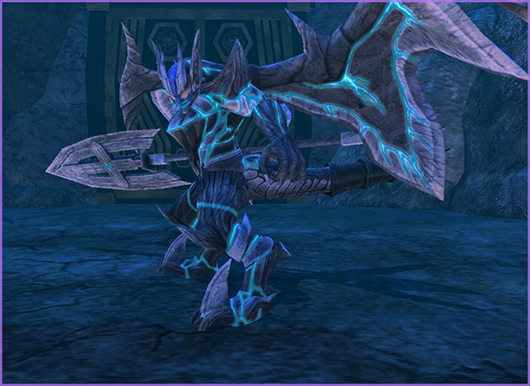 This week, the Nyankoropon also gets a shuffle! It's a fresh take on the Kabuki outfit for the men, and a new Ninja outfit for the women. Get 'em while they're hot!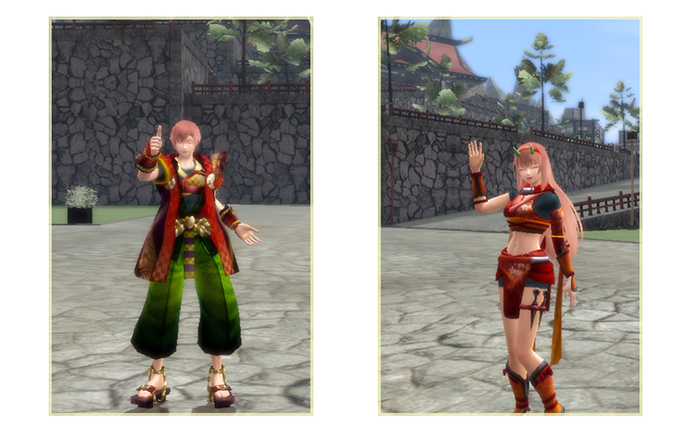 Last, but certainly not least, is the
Youkai Synthesis
system. This is a new feature which allows you to merge
2 pet Youkai into 1
.
Each successful merge raises the remaining Youkai's level cap by a further 10 levels, eventually allowing them to reach 100. A tutorial post will follow this one!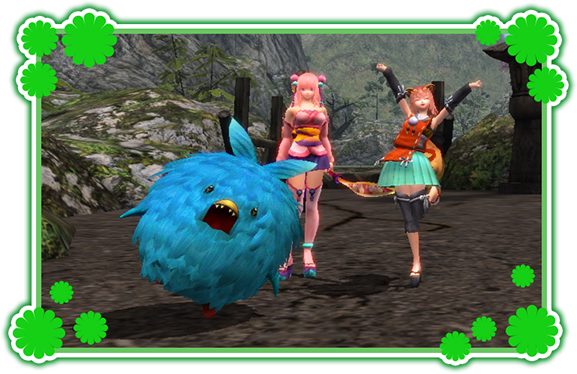 Remember, we keep everyone updated through our
Facebook
and
Twitter
"Let's grow stronger together!" - Shizuka