Players,
Today's update will be adding the new items to Nyankoropon, and to the Daruma Point Shop .
Izuna Tri-Tails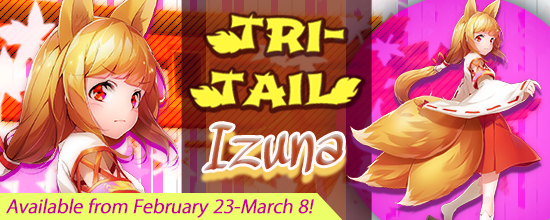 Passing through her strict training, Izuna has become a fully fledged Miko. Stronger than before, Izuna has grown three extra tails to symbolise her growth and been officially recognised by the Komainu of her shrine - Ajou and Unjou. She can call on them, as well her other Youkai friends during battle.
It seems that Izuna also went to train with the master magician Abe-no-Senmei to learn more powerful techniques - she now has power over Shikigami too! The two who constantly follow her around are named Kata-chan and Shiro-chan!
NOTE:
If you earned Miko Izuna through her quest, or purchase of her summoning ticket, you can still befriend the full-fledged Izuna Tri-Tails as a separate character.
Izuna will be available in the Nyankoropon until March 8th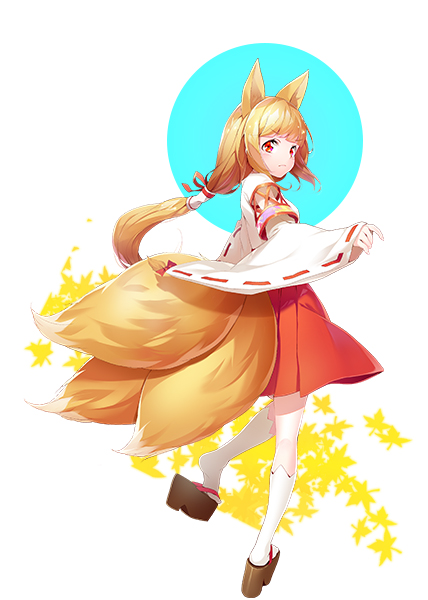 Also added to the Nyankoropon's gold line up: Re-dux armors!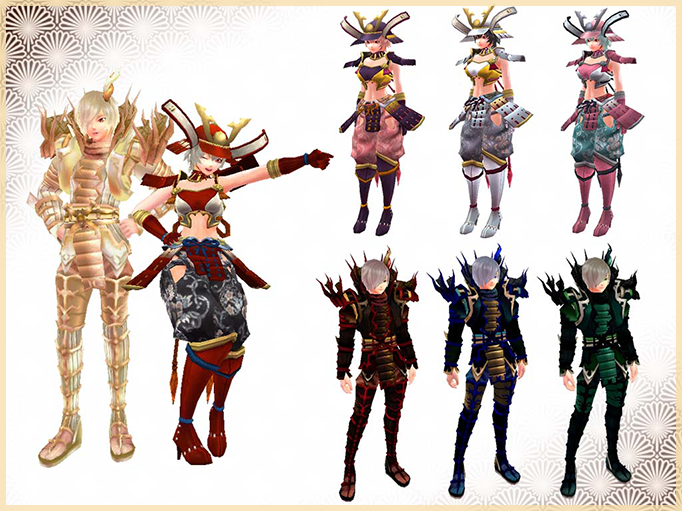 Daruma Point Shop:

This week, 2 different outfits - Succubus and China Dress - have been added in three different colours! But please be careful, the Succubus outfit will only fit an Average Build character, where as the China Dress will is only suitable for Glamorous Builds.
For those that are always on the lookout for smelting ingredients, an Artisan Swords Set has been added for purchase.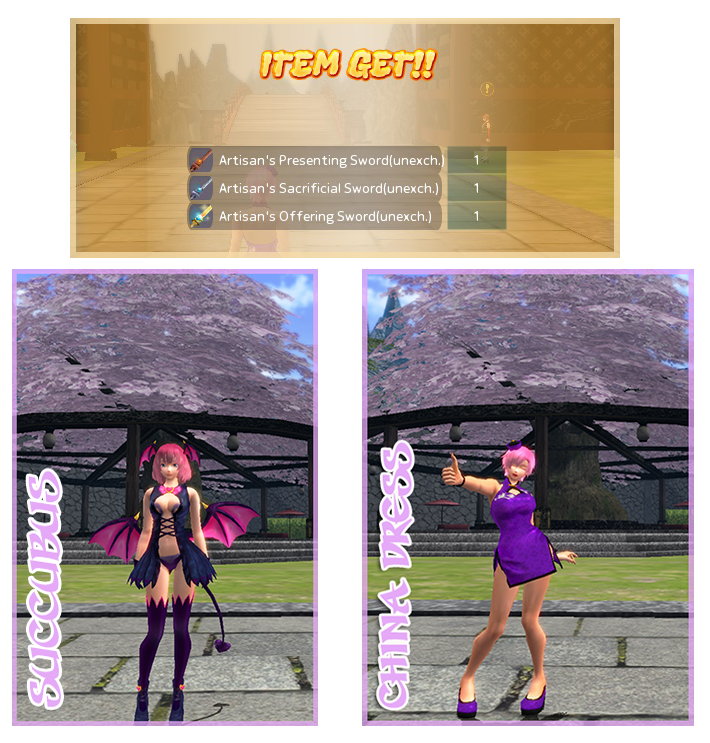 Bug Fixes:
- SP Gacha Tickets (more details available
here
)
- Repaired un-translated NPC in Lunar Tales.
That's all from us this week! As always, thank you for your support and we hope to see you in-game soon!