Welcome from the Onigiri Team!
Nyankoropon Content:
For men, it's Hidden Guard outfit!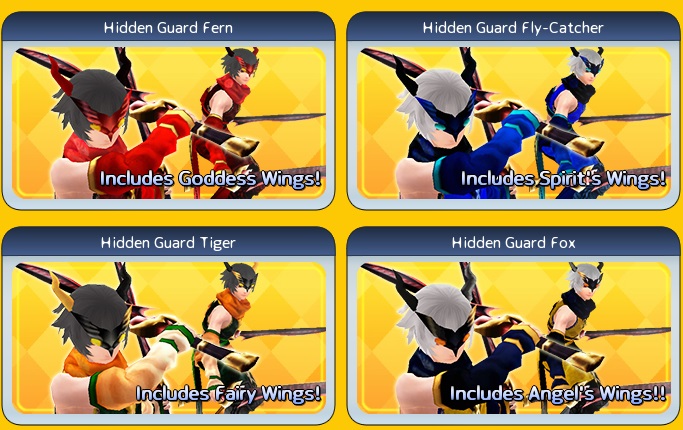 For women, the Tempest Butterfly!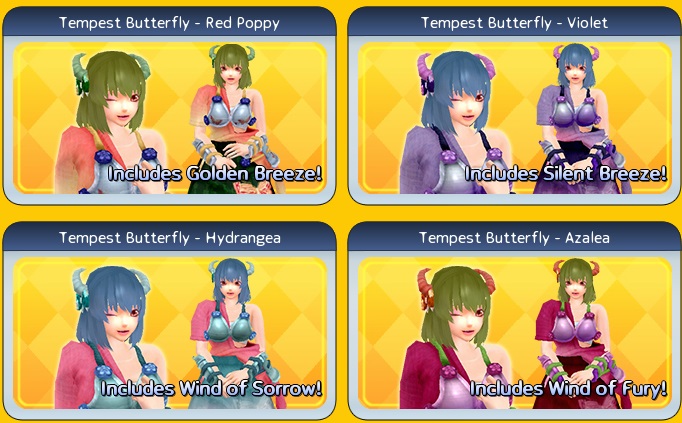 Game Adjustments:
Siegfriend, Venus and Izuna Tri-Tails:
- Vanguard Change Time has been adjusted upwards.
Gennai and Izuna :
- When the rate at which skills force builds during skill level up, has been raised.
- +10 has been added to their movement speed during vanguard switch
- Skill SP consumption has been level across many skills
Staff Skills:
The skills Unbreakable Aura, Strike Boost and Magic Shield have been modified to increase their effectiveness, however this is also now affected by the difficulty of the dungeon in which the spell is cast.
Further more, Unbreakable Aura now lasts for 60 seconds, and Strike Boost for 30.
Modifications and Fixes:
- Siegfried and Venus have left the Nyankoropon, and are no longer available.
- The NULL item has been removed, and players compensated.
- The Login Calendar has been restarted.
- Login Calendar's daily refresh time has been set to 11am PDT
- Login Calendar bonuses are distributed during maintenance.
As always, thank you for your continued support and we look forward to seeing you in-game!