Greetings from the Onigiri Management Team,
In this update we would like to introduce the new partner
Lancelot
, new story content, Nyankoropon content, camapaigns, and more!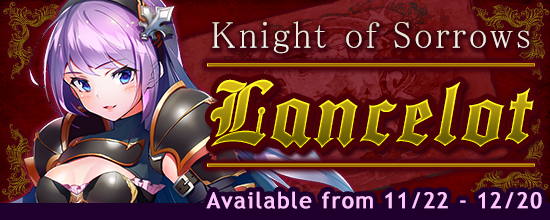 Meet Lancelot
Meet Lancelot, a gallant knight hailing from Britain! Just what brings her to Japan?
Seeking the whereabouts of her King Arthur... Aid her in her quest to find clues to his true location!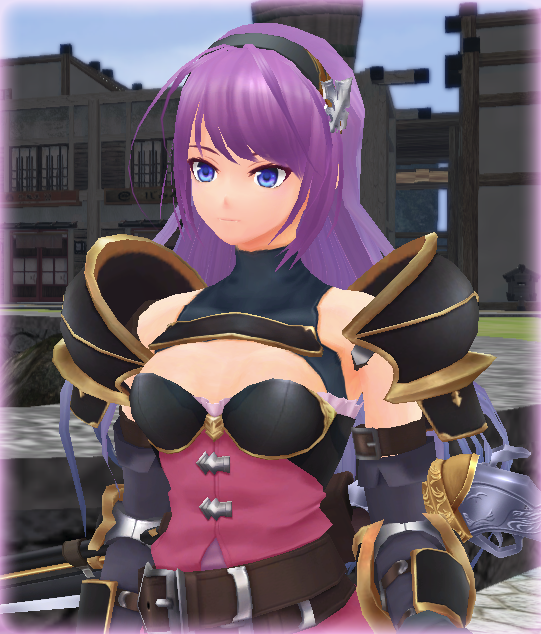 To learn more about Lancelot, please see her
special website
here!
By advancing her quest, the following new dungeons will become available:
- Abou Forest: Knight's Quest
- Daiku Cave: Knight's Quest
- Cave of Dreams: Knight's Quest
By completing them, you may be able to create some of the weapons that are pictured below by exchanging items with Lancelot:

New Nyankoropon Content
The classic Ushiwakamaru and Lop Ear Rabbit outfits return in all new colors!
For guys, the color variations of the Ushiwakamaru are now available: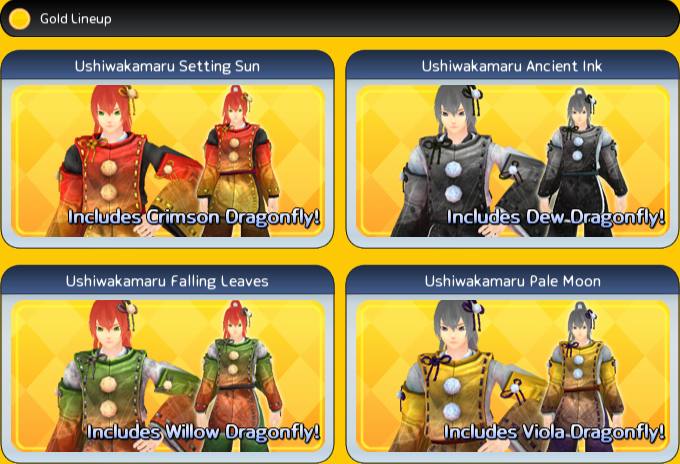 For girls, the color variations of the Lop Ear Rabbit outfits are now available: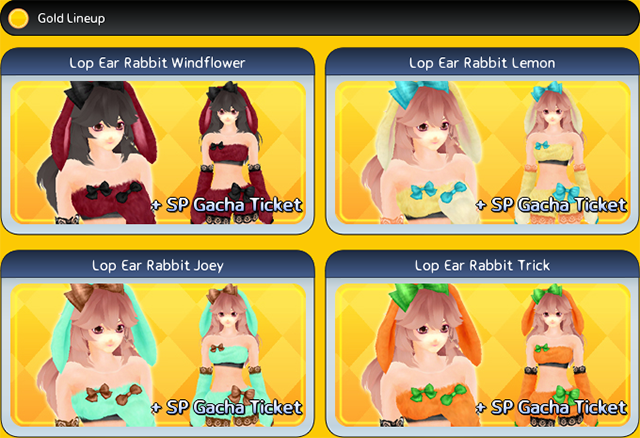 For the next two weeks, the partners Lancelot and Kintoki will both have a double win rate in the Platinum Tier: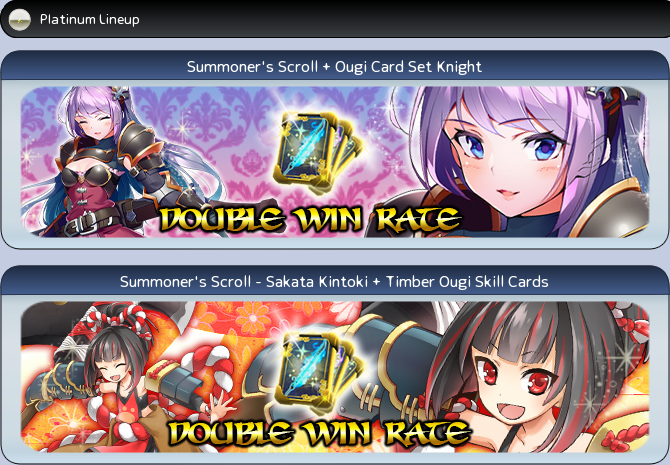 Events & Campaigns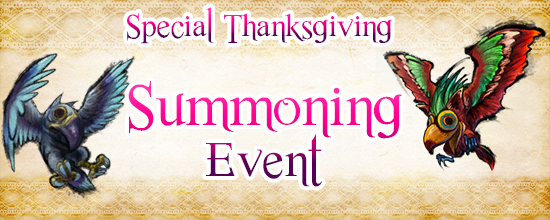 In honor of Thanksgiving in America, we are holding a turkey boss summoning event on Thanksgiving day (11/24) at 6pm PST!
Please see our official
Thanksgiving Summoning Event
post for more information!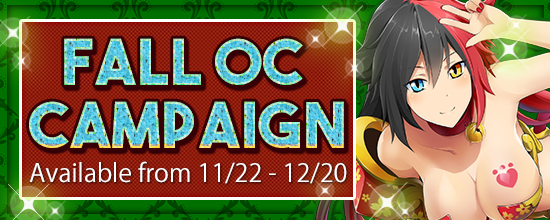 We also have a
Fall OC Campaign
and
1.5x Bonus Point Campaign
running until 12/20 to help you out in your quests!
We thank you in advance for your patience and for your continued support,
-- The Onigiri Team