Greetings from the Onigiri Management Team,
Maintenance is now over, and you may continue exploring the world of Onigiri!
During this maintenance, we have just made some minor adjustments regarding these events:
- The Valentine's Day event has now finished.
- The Heavenly Seven Spice has now stopped dropping, but you may continue spinning the Treasure Chest Nyankoropon with Gargoyle
for one more week until 3/7
.
- The
Nyankoropon Typo
has been fixed.
Thank you to everyone that participated in our summoning event last week! Please read below for the current ongoing events:
Campaigns and Events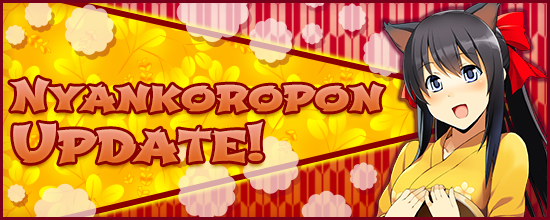 Please see our current Nyankoropon lineup in our
update post last week
!
Sanzou and Houou's events are also still in full swing! You can read about them
here
.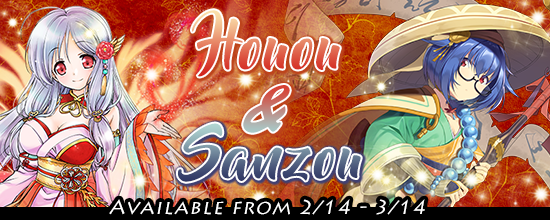 Please note that the special dungeon and exchange store related drops will cease during maintenance on the
23:59 3/7 (PST)
. However, Houou and Sanzou's exchange shops will be open until
23:59 3/14 (PST)
.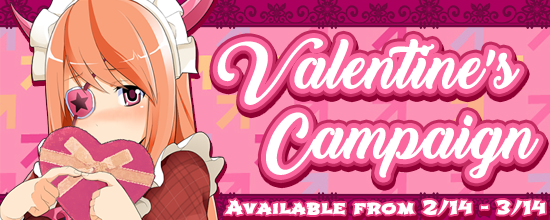 Our
Valentine's Campaign
will run from 2/14 - 3/14 with bonus items for your OC purchases!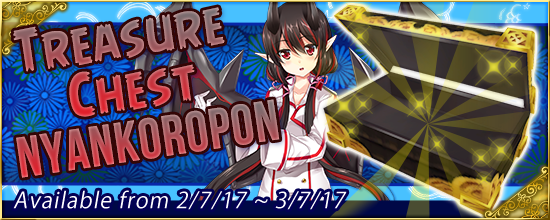 By talking to Gargoyle in Onigashima, you can spin the
Treasure Chest Nyankoropon
until 3/7 if you previously collected the Heavenly Seven Spices! The spices required to spin it have now finished dropping.
We thank you in advance for your patience and for your continued support,
-- The Onigiri Team