Halloween Quest
My name is Yoruko, and as you might guessed, I'm a witch!
Oh right, have you heard of this thing called "Hall-o-ween"?
It's a holiday filled with candy, youkai, witches and more!
I've been asked by my master to go find ingredients to make candy for "Hall-o-ween".
Hey, you look pretty tough. Wanna help me make gather some ingredients?
If you help me out, I'll give you these fancy clothes I'm wearing as a gift!

What? Why don't I gather them myself?
Eh, hehehe~ I may be pretty good at pranking magic, but I'm not much of a fighter...

Oh, right. Anyway, please go with my familiar Sayo and find those ingredients!
Location

Onigashima: Talk to Apprentice Witch Yoruko

Quest Items

Halloween Sugar x 20
Halloween Flour x 10
Halloween Pumpkin x 3

Rewards

Halloween Cape x 1

Event Period

2014/10/21 - 2014/11/11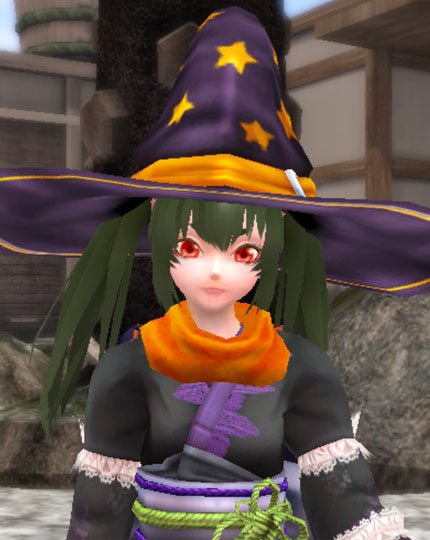 Extras
Finish the first quest and there will be ANOTHER quest waiting for you!

And please do stay tuned with us until the end of the month, as there will be something *special* on October 30th (ノ´∀`*)
Don't miss the date!