Musashi's Rival! Master Swordsman Sasaki Kojirou!
The fourth generation master swordsman who duelled Miyamoto Musashi upon the shores of Ganryuu Island more than 90 years ago.

Before their lineage was broken by Miyamoto Musashi through defeat on the island of Ganryuu, generations of her family had polished their swords skills at their ancestral school. Despite a changing of the head of school she applied many times to match her might against the legendary Miyamoto Musashi. This dream has not yet been realised…

Surprisingly however, the two have become fast friends and while maintaining a rivalry it seems the two have a few shared interests. They've even gone so far as to train together and occasionally take a joint shopping trip!
According to Musashi, who was scolded for sleeping in, the last three masters of the school were a little more strict, but still kind to those in need.

However after learning of the existence of Miyamoto Musashi, a swordsman of inhuman talents through the diary of first Kojiro, and the stories of the second and third (her grandmother and her mother) the 4th Kojirou was driven crazy.

She has been wandering the land looking for Musashi to challenge her to a fight, and they finally met in Onigashima. She considers the defeat of Musashi her reason for living, and thinks about little else besides Musashi and swordsmanship.

She has no interests outside of swordsmanship and defeating Musashi Miyamoto, however she has taken enough of an interest in our protagonist to remember their face at the least.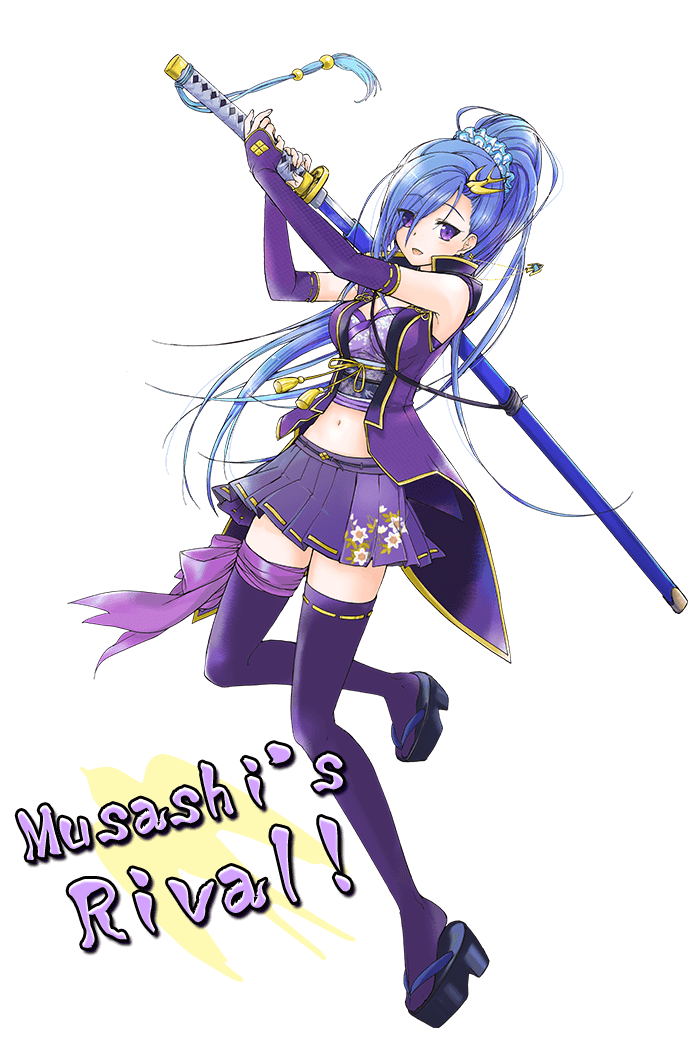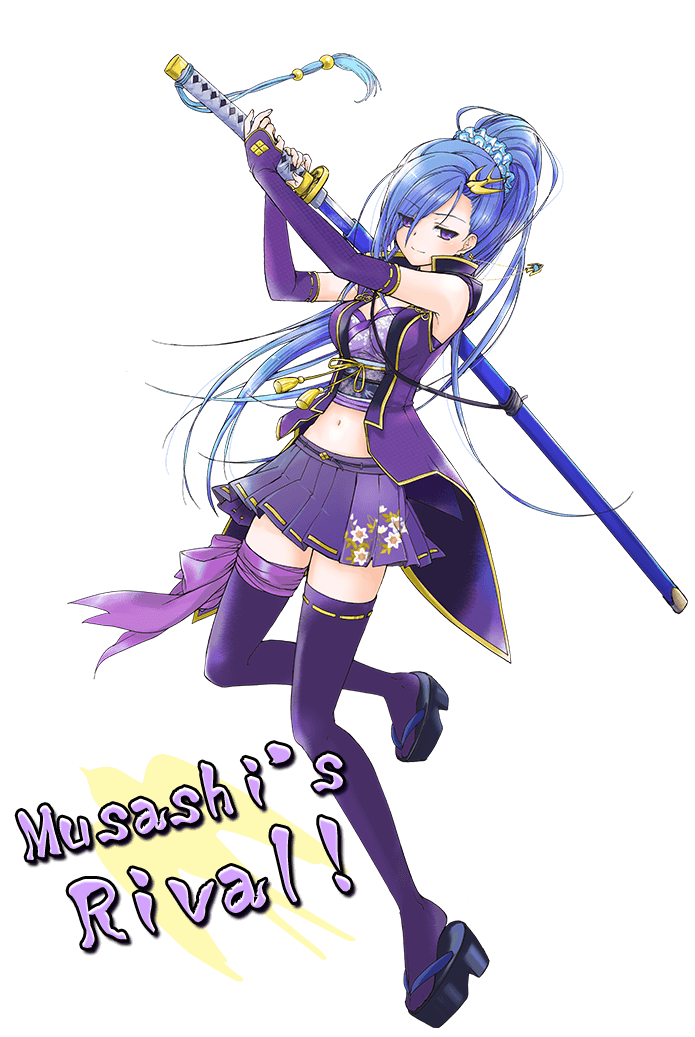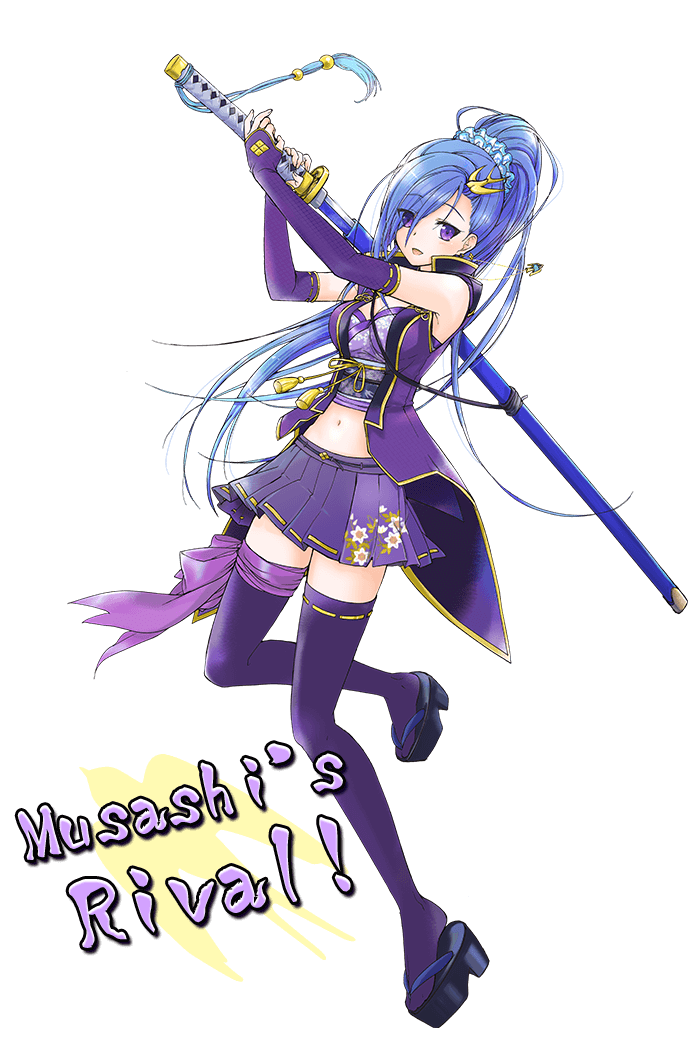 illust:Ibe Yukiko
▼Sasaki Kojirou Voice(cv:Kinugawa Rika)
01

I shall show you my power…



02

Swallow Cut!



03

Musashi-san, Musashi-san, Musashi-san… Just thinking about it gets me fired up!
Limited Time Vanguard Switch Character
The "Summoner's Scroll Sasaki Kojirou" partner character will be available through the Exchange NPC and by clearing the Christmas Event dungeon.

*Exchange NPC "Sasaki Koujirou" will be available from maintenance on the 12/20/2016 through to maintenance on the 1/17/2016.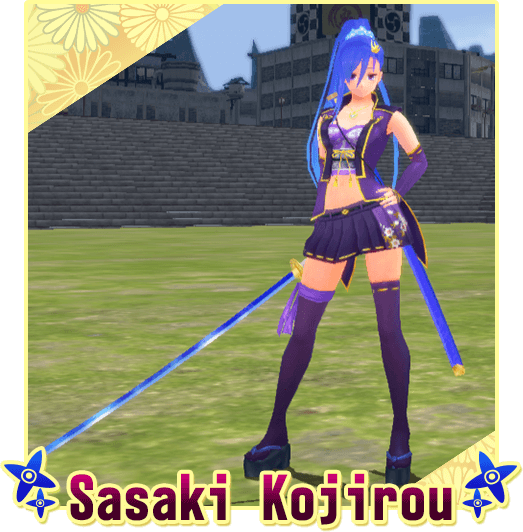 Sasaki Kojirou Awakening!
By using 10 "Summoner's Scroll - Sasaki Kojiro" her Awakening will be unlocked!

Unlocking this feature means access to a new outfit and new skills! But be quick, she's only available for a limited amount of time!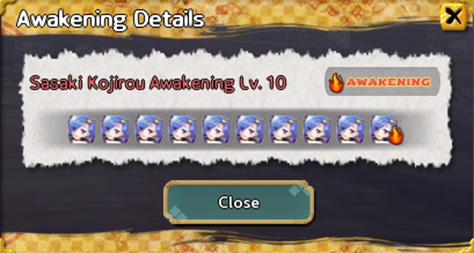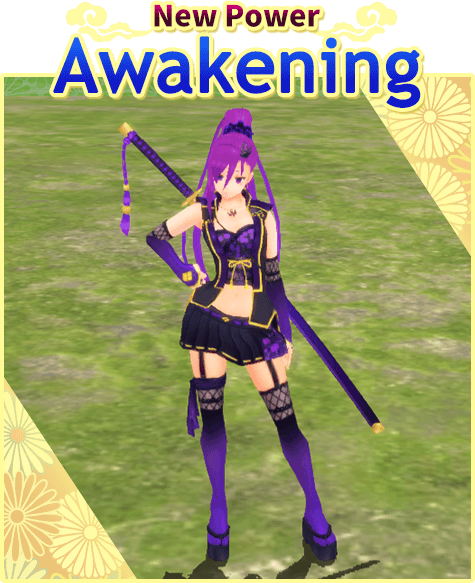 ▼Sasaki Kojirou Voice(cv:Kinugawa Rika)
01

Mist Slash!



02

I can smell Musashi-san from here… Track her down!



03

Mu-sa-shi-san! Wait, you're not...
Limited Edition Special Bonus!
For a limited time Sasaki Kojirou will receive an attack bonus against "beast" and "specter" type enemies and these attacks will also build her gauge faster! Attack the Christmas dungeons with gusto!


*Sasaki Kojirou's special bonus will last from maintenance on the 12/20/2016 until maintenance on the 1/17/2017.
Christmas Event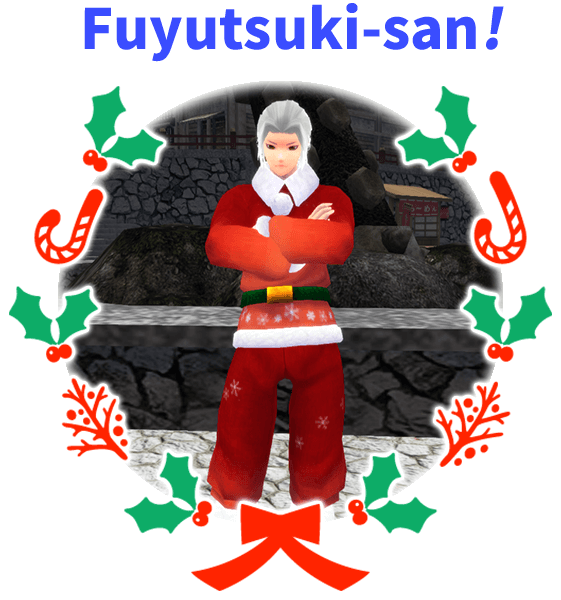 Fuyutsuki-san and the gang are back for another fun-filled Christmas in Onigashima, but somehow… Something seems a little off this year.

The word around town is that a shady character is spreading rumours of Santa being a fake! There's no way they can ignore something so big, so the gang are racking their brains to think of a solution…

What on earth is going to happen in Onigashima?! To make sure everyone can enjoy a happy holiday, let's investigate the rumours and bring a Happy Christmas to all, and to all a good night!

Also, this year a special guest NPC, Sasaki Kojirou, will be acting as an item exchange for items found in the special Christmas dungeon so make sure you drop by to say hi and see what Christmas goodies are up for grabs!

Event Times:
20th of December 2016 - January 5th 2017 (23:59 PST)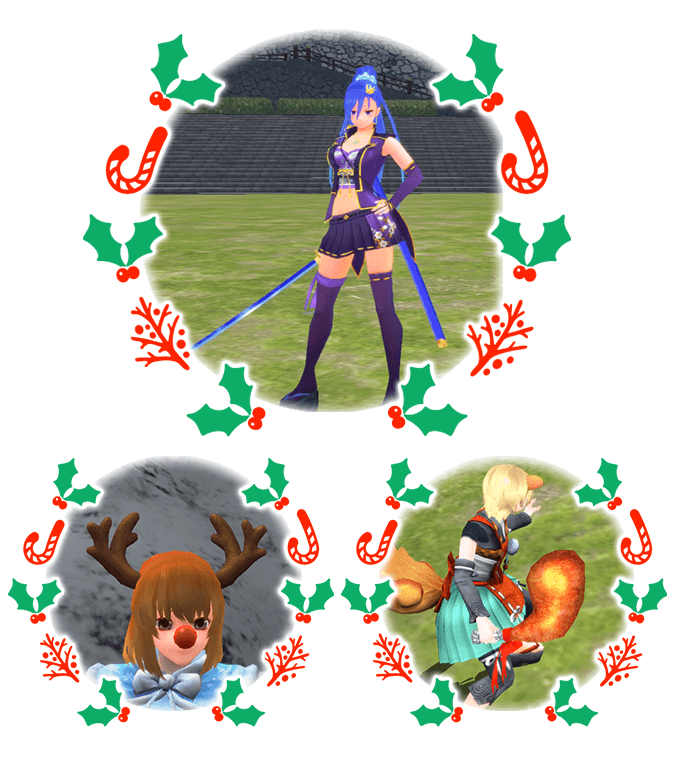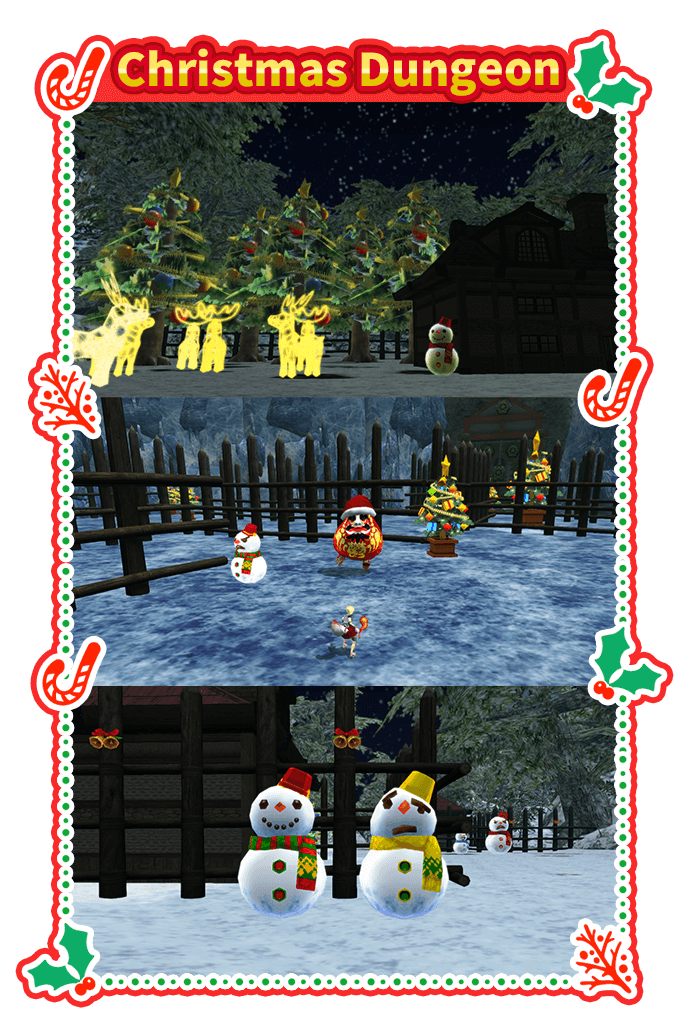 Beware of Kojirou…?
With the exception of the regular cast, enemy Kojirou will come at all partner characters with more powerful than usual attacks.

Is she jealous of those who are close to Musashi perhaps? An eye for an eye, a tooth for a tooth! Brace yourself, you're in for a hell of a battle!