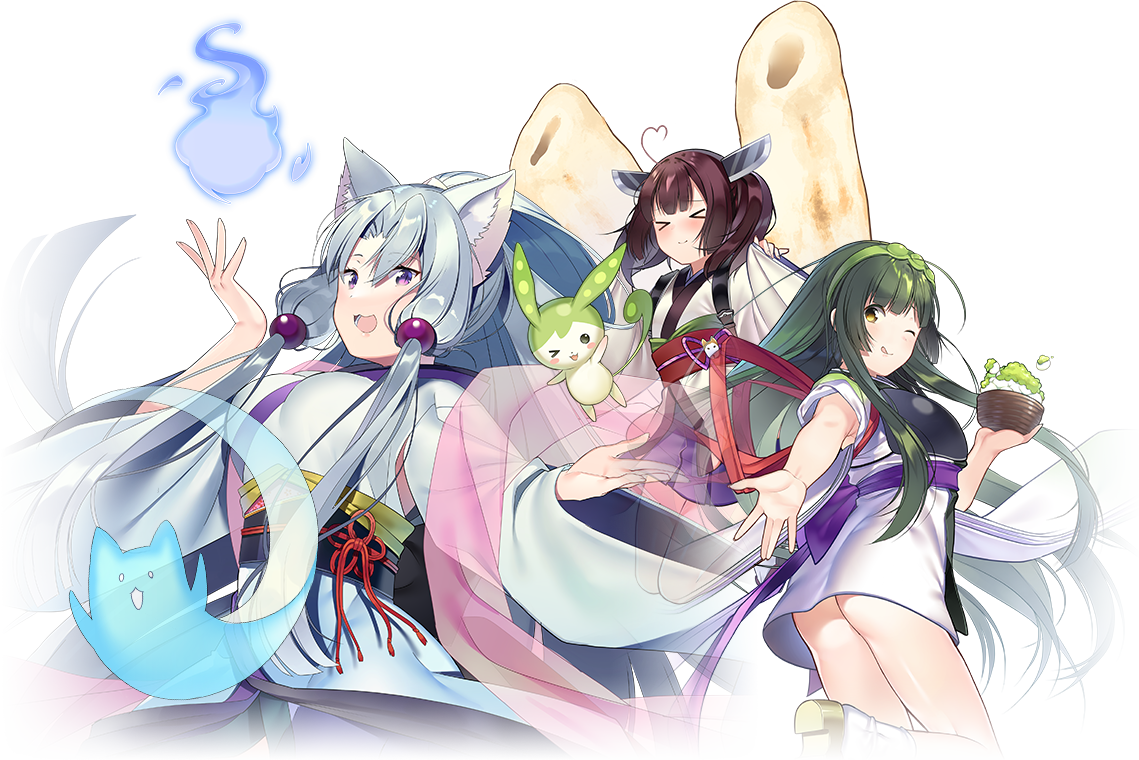 By clearing this event quest, you can befriend
Tohoku Zunko or Tohoku Kiritan as a partner!
This time, both Zunko and Kiritan have new clothing!
Along with the new fashion, look forward to this event!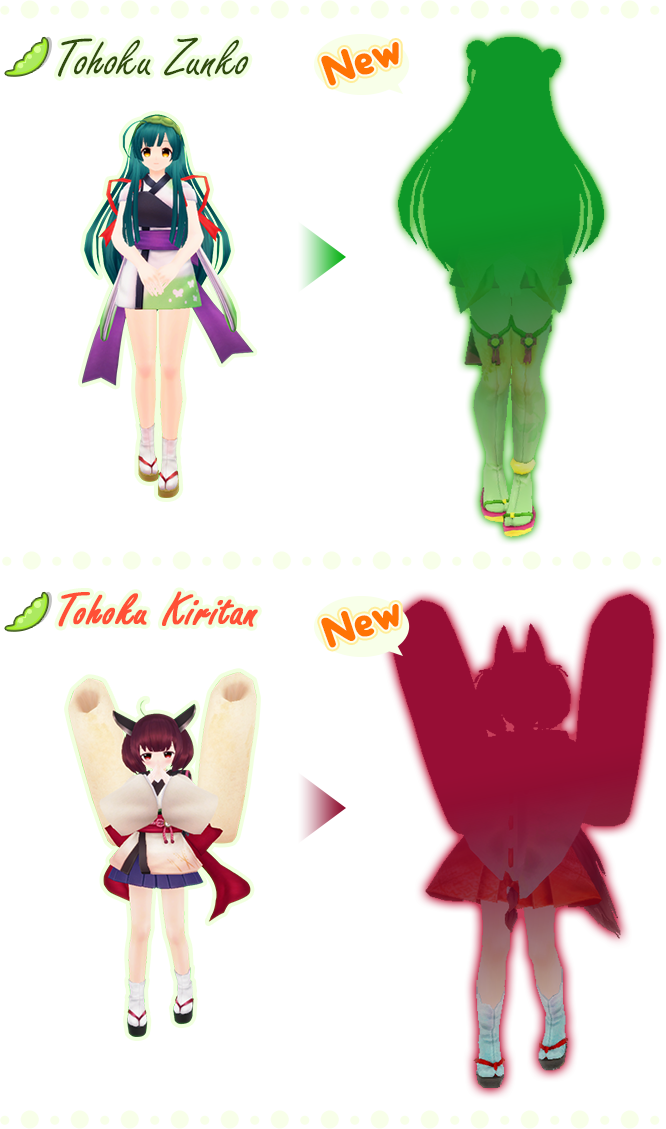 *All images are under development and are subject to changes.
The Zunda Cafe is coming to Onigashima?!
The two girls standing
in front of the statue in Onigashima are
"Tohoku Zunko" and "Tohoku Kiritan", they came all the way to Onigashima to spread their love for the Japanese snack known as "zunda mochi". It seems they are in need of some help.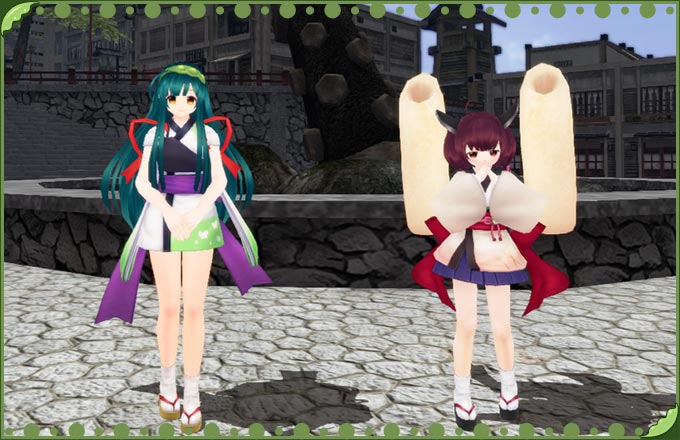 Talk to Zunko to lend her a helping hand in her quest to spread her love for zunda mochi!
Take part in the event dungeons and...・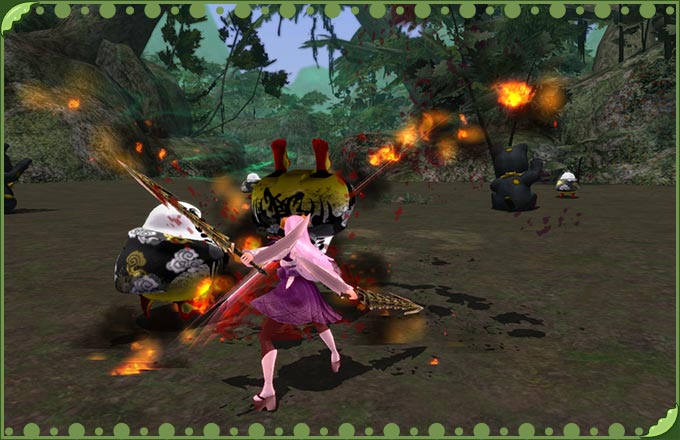 Take down swarms of enemies all in the name of zunda mochi!



Once you have finished all your zunda mochi quests you will be graciously rewarded with either "Tohoku Zunko" or "Tohoku Kiritan" as your new partner!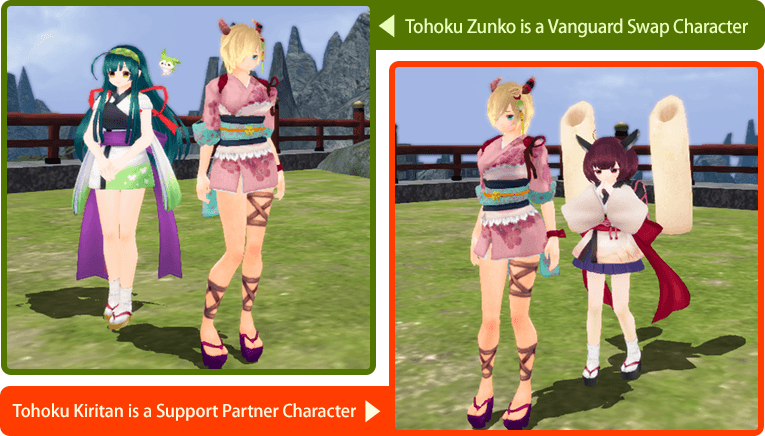 * "Tohoku Zunko" is a "Vanguard Swap Character" which can switch places with your character while in battle. "Tohoku Kiritan" is a "Support Partner Character" which supports you while in battle.
* You may only obtain ONE character as your reward from completing the quest.
Destroy tons of monsters and get tons of collab items!

Along with the redux event, we will be introducing outfit changes and new accessories!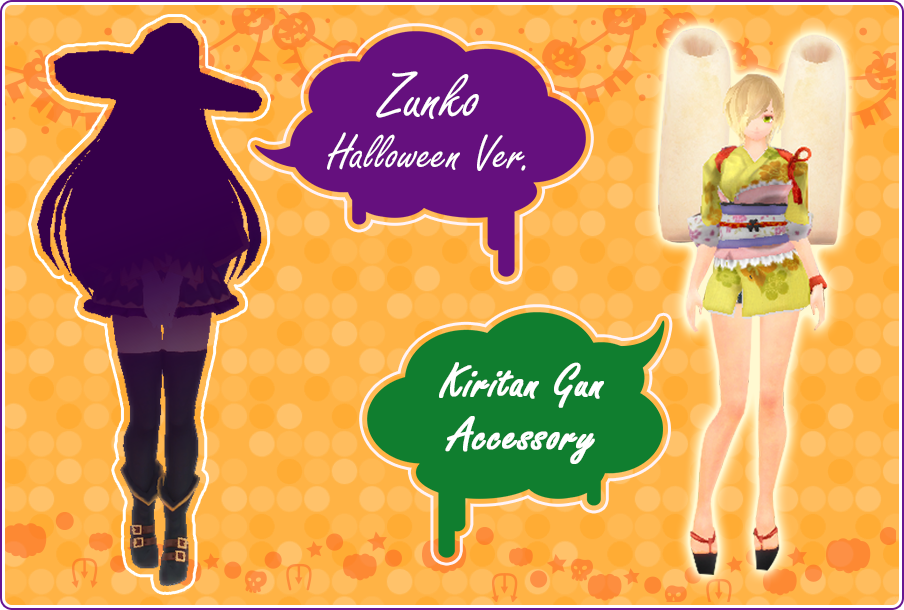 For those of you who played through the last event, and for those of you who are playing for the first time, we give you a warm welcome! Definitely come to the world of Onigashima to partake in this event~

December 4th to December 17th
December 4th 2018 to January 8th 2019
*All images are currently in development and subject to change.

A cute girl who came to Onigashima to spread around her love for zunda mochi. Her love for zunda mochi knows no boundaries.

She has a special ability that allows her to transform any mochi into a zunda mochi. She says that she obtained this ability because she was struck by lightning at one point.

Her dream is to have a her own zunda cafe in Akihabara. She came to Onigashima because her big sister Tohoku Itako saw an ad for a vacant building that is looking for tenants.

Right away Zunko has made herself at home and is spreading her love for zunda mochi.

Apparently she can also speak to edamame?! She says that the edamame in Onigashima like to chat a lot!
Voice
1I'm Tohoku Zunko! A zunda mochi loving girl! Let's do our best!
Voice
2Tohoku Zunko ready to spread the zunda mochi love to the entire world!
Voice
3Kiritan is a cute little sister! But I don't want her make a photo book from all my pictures... I gotta delete that picture she took of my thighs earlier...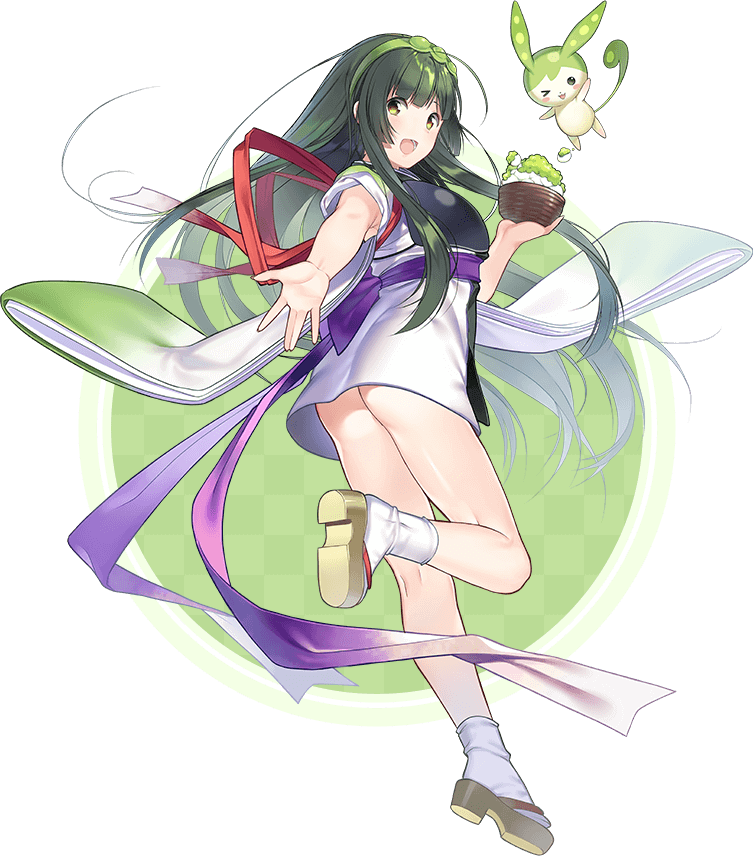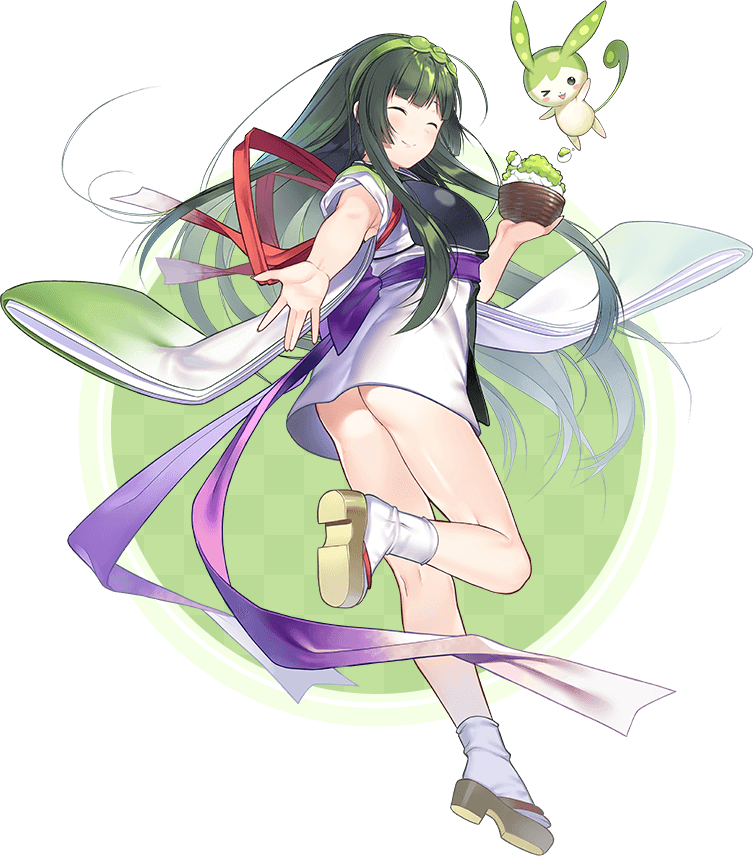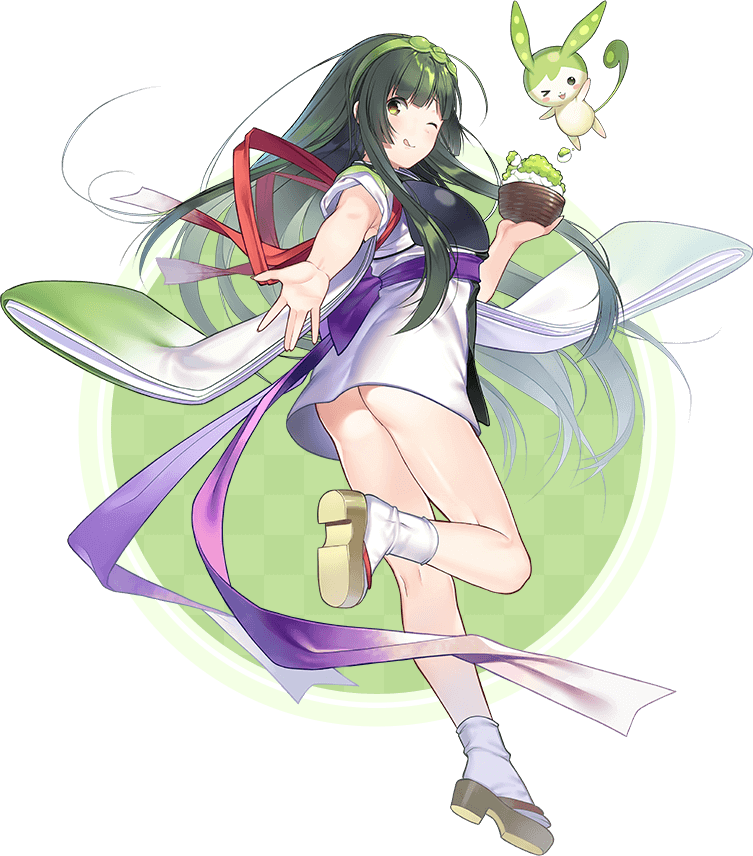 illust: Nataasha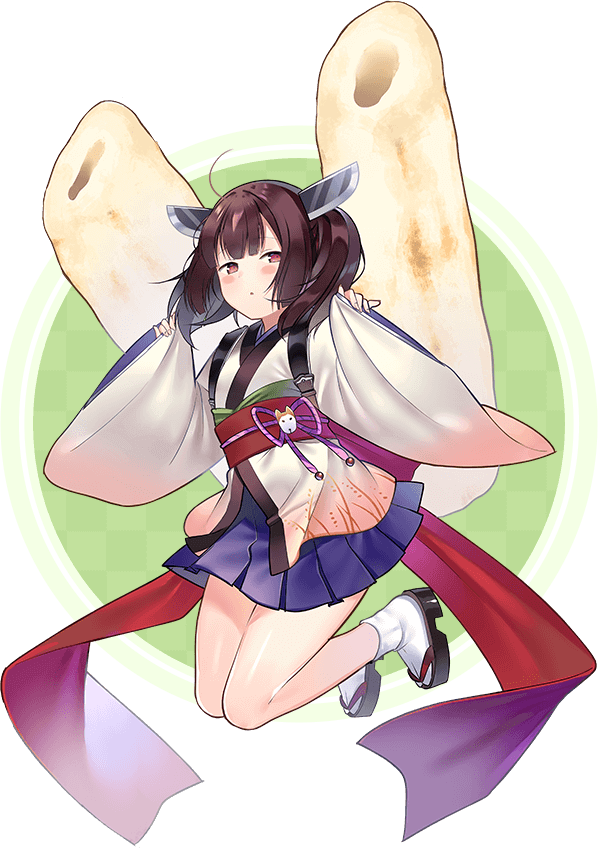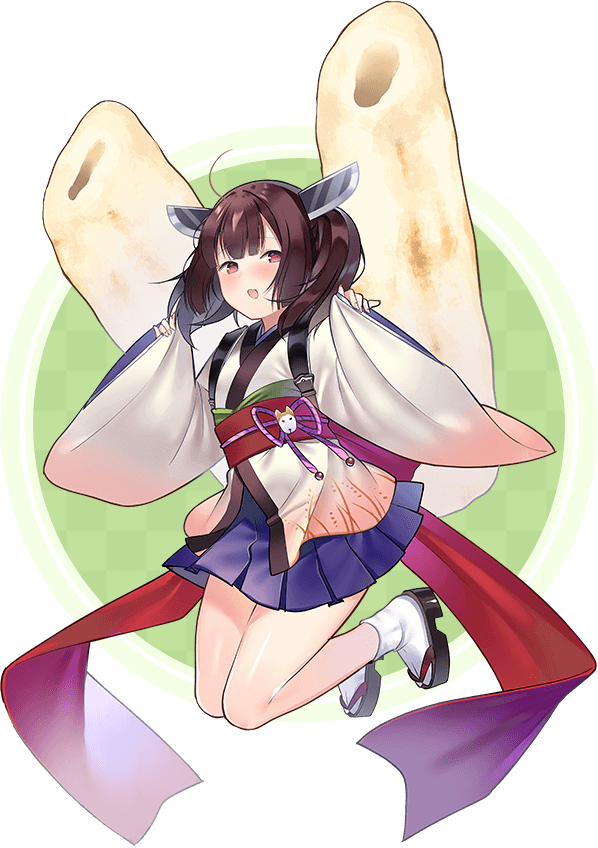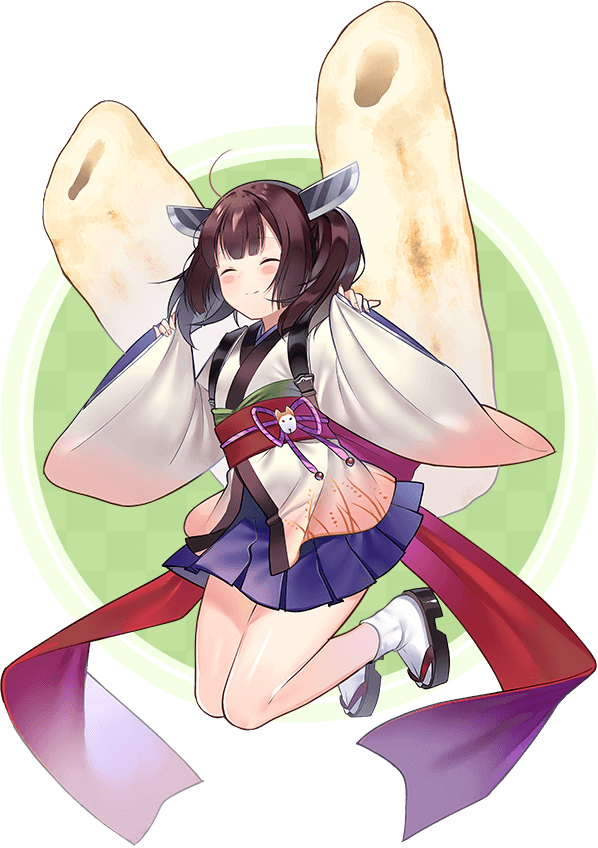 illust: Nataasha

A cute girl who joined her sister's plans to spread the love of zunda mochi as way to get some sightseeing done!

The two long sticks behind her back are actually guns. They are packed full of miso and can fire many rounds. The shiny ornaments on her head are actually knives!

Her hobbies include gaming, shutting herself in her room, and searching for doujinshi. She really loves her big sister Zunko. She has another older sister known as Tohoku Itako, she calls her Tako Nee-sama.

She looks like she is hitting off with Kaguya thanks to her otaku hobbies. They have even agreed to exchange some of their doujinshi.
Voice
1I'm Tohoku Kiritan. My hobbies include playing games, searching for doujinshi, Zun Nee-sama, Zun Nee-sama, and Zun Nee-sama!
Voice
2If you're that strong you'll be okay if I decide to take a little break right? Oh... No?
Voice
3Zun Nee-sama's skin is so soft it's amazing! I would love to use her thighs as a pillow. *Dozes off*

When you summon "Tohoku Zunko" and "Tohoku Kiritan" in your party at the same time you will be able to hear a
special voiced conversation
between the two of them!
There are a total of 10 lines!
Please get both of them in your party and have a listen to all the variations.

The elder sister of Tohoku Zunko and Kiritan who came to Onigashima for sightseeing, and most importantly to to spread the love of Zunko mochi. Not only is she the eldest of the Tohoku sisters, but she also graduated at the top of her class when she was 19.

Though the Zunko sisters visit Onigashima quite often, Itako was late to join up with her sisters because she had tasks to attend to at Mt. Fuji.

She can use the power of her soul to perform necromancy. Furthermore, after she performs the art of necromancy, she ends it with a cute 'nya'.

She easily befriends the fox shrine maiden Izuna. It is said she is quite passionate whenever the subject of how to groom fox ears comes up.
Voice
1My name is Tohoku Itako! Looking forward to working with you and my sisters.
Voice
2I'm so happy to finally be able to visit Onigashima with my sisters! I've been looking forward to this!
Voice
3Tohoku Itako! Ready to go at full power!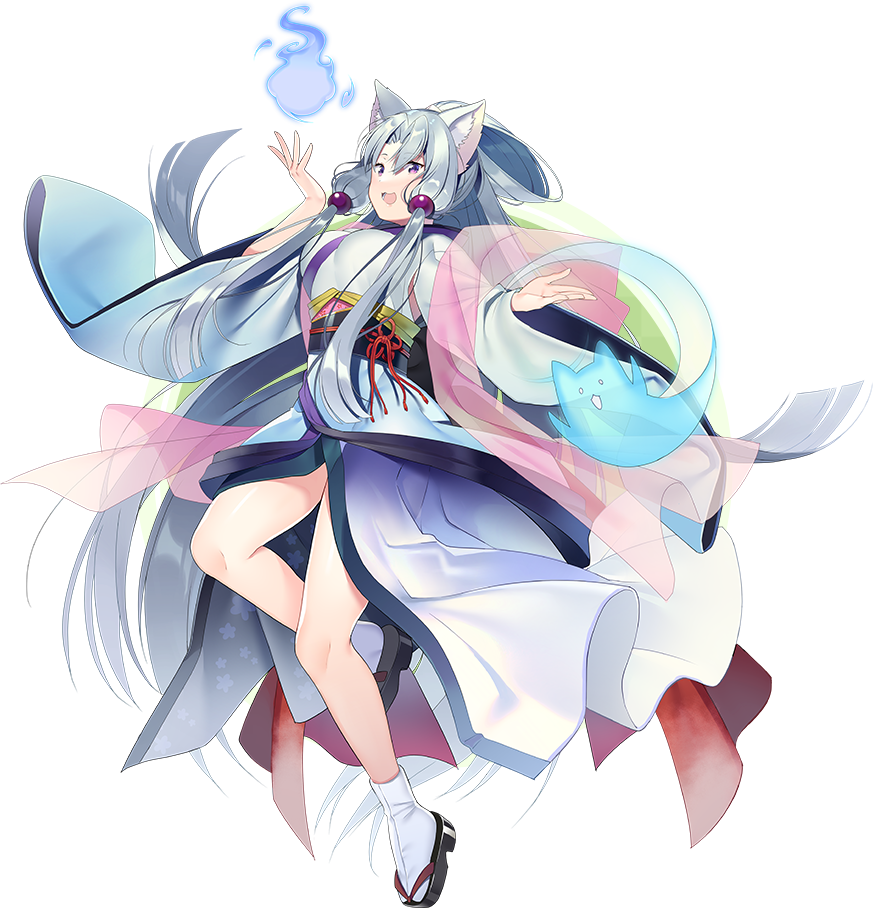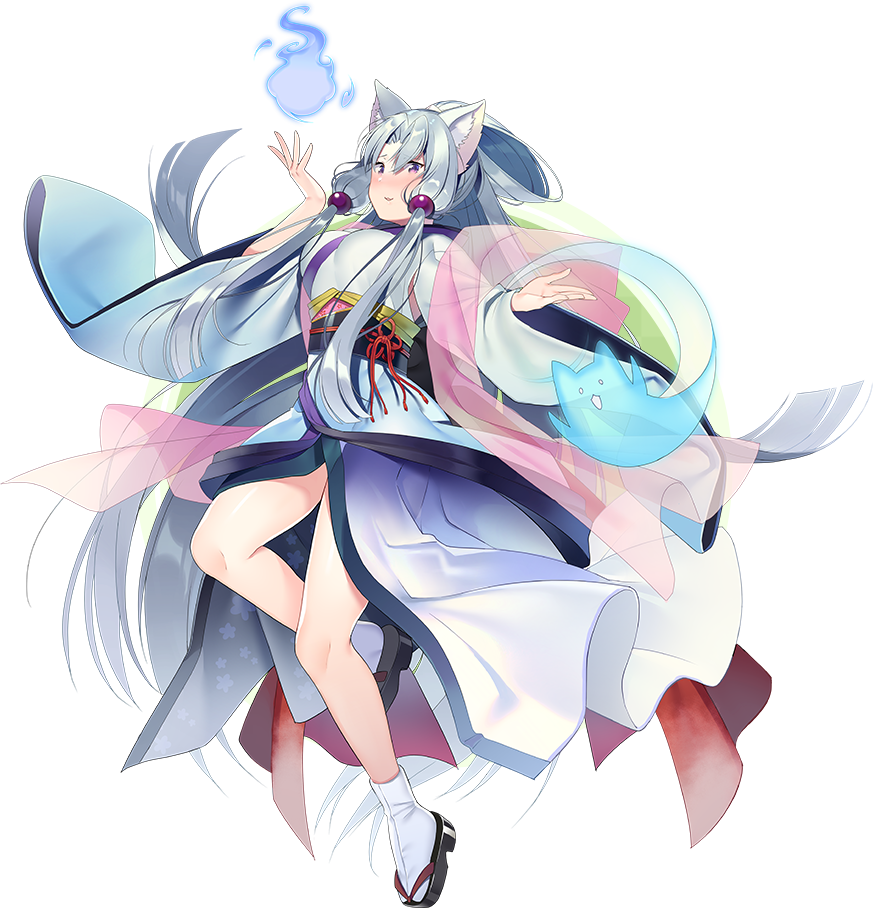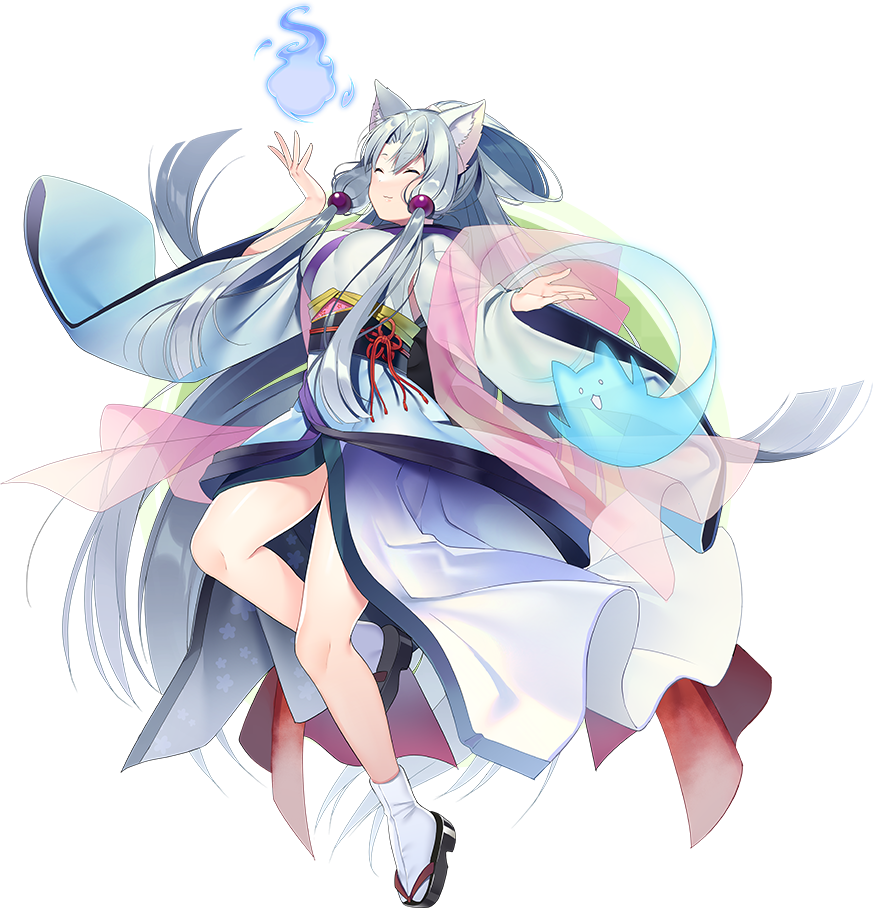 illust: Nataasha
The Collaboration Quest Continues! Itako has arrived!
The Zunda Cafe run by Tohoku Zunko and Tohoku Kiritan is a great success! As expected,
this time even more customers have come so business is flourishing!
Additionally, the eldest of the 3 sisters, Tohoku Itako has come to help out the flourishing Zunda Cafe!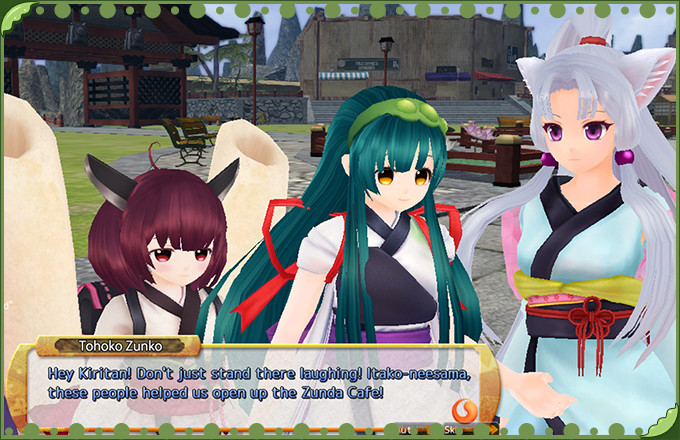 With their enthusiasm combined, the three sisters vigorously tried their best to sell their beloved product...
However, the Zunda mochi has gone missing!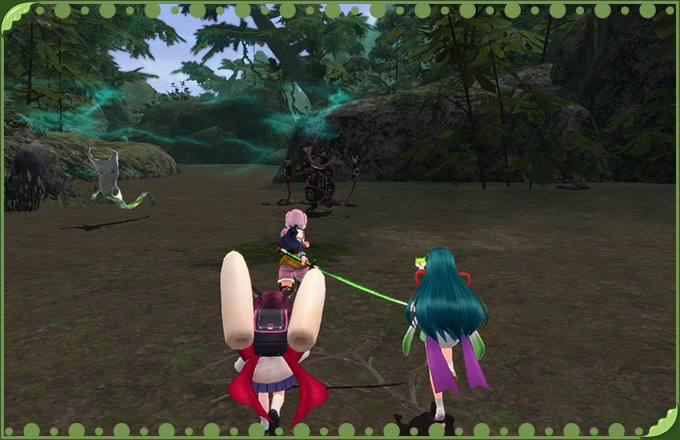 After the Zunda mochi went missing, the three sisters immediately headed to the forest.
However, this is no small matter!
For the sake of the Zunda mochi and her sisters, Itako is fighting
with all her strength!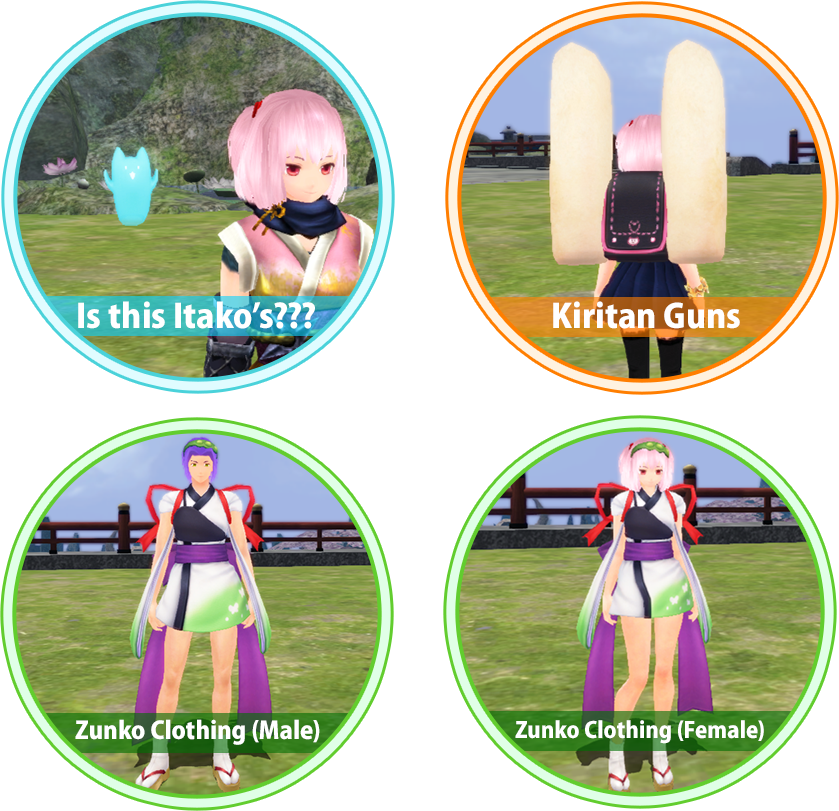 December 18th, 2018 to January 14th, 2019
December 4th 2018 to January 8th 2019
*All images are under development and are subject to changes.