I'm posting this information where I can. There's a new Amino that's active but could be better with more members.
There's going to be fresh events starting and they are also looking for people to join the team. Please check it out.
A page has also been added to the Wiki for anyone to find here
https://onigiri.fandom.com/wiki/Other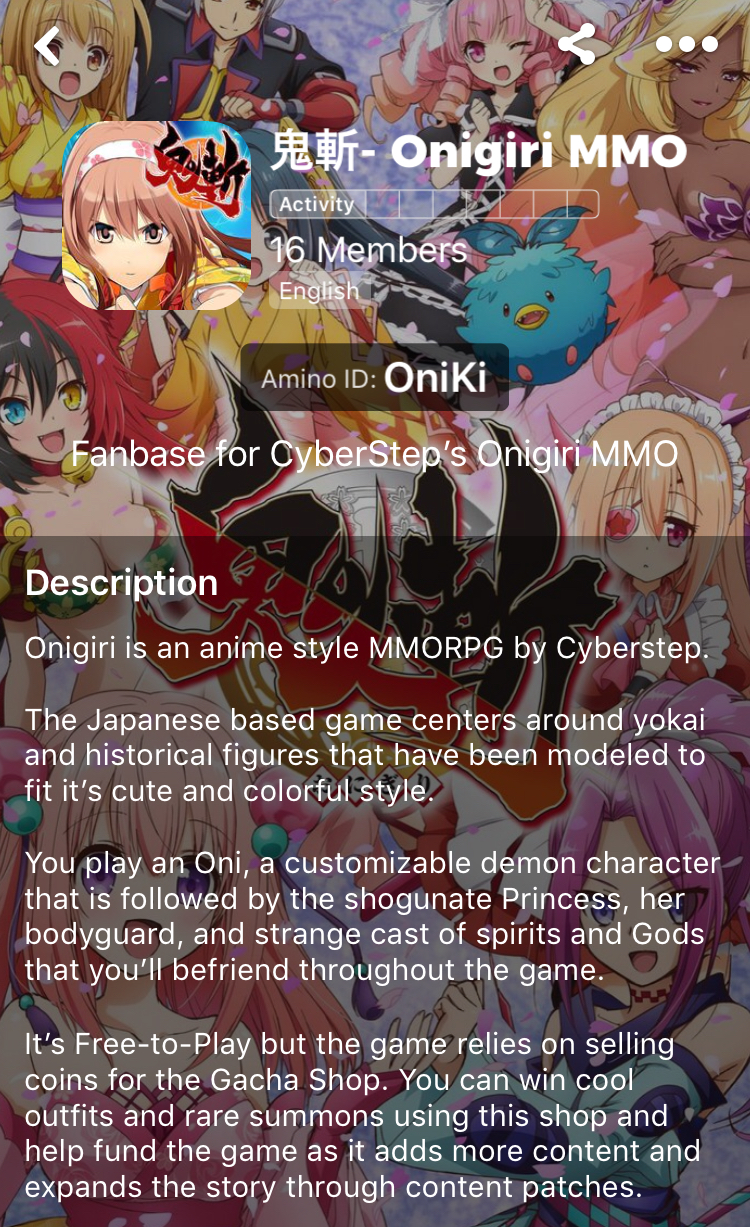 And here's the link to the desktop version of this site, but I promise the app version works waaaay better.
https://aminoapps.com/c/OniKi/home/