Greetings from the Onigiri Management Team,
We are releasing the 2nd part of our Valentine's Day Event: "The Sparkling Sakura Live - Kumaso Tour" in this update!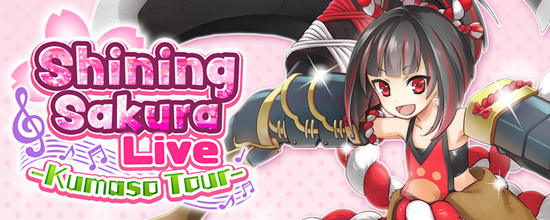 Update Contents
By talking to Kintoki in front of the metal statue in Onigashima, you can start the Valentine's Day Quest!
*Please note that you will need to have cleared the Kyoto Main Quest "Repairing Benkei" in order to begin this quest.
In this update, you'll be able to find out who is the 4th member of the idol group!
New Items
After advancing the quest, you will unlock more items that will become part of the Yanagi the Peddler's Exchange! You can obtained some cute dog themed accessories from the exchange. Lucky players will be able to get their very own chocolate sword weapon after identifying the mysterious weapon dropped by some of the event monsters.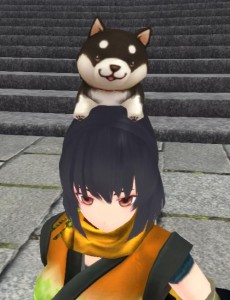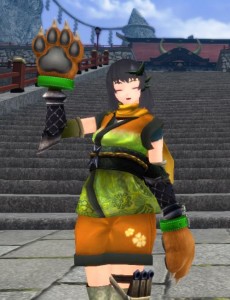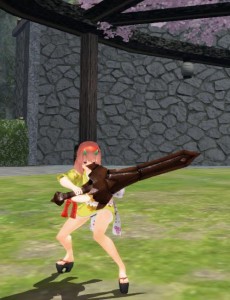 New Enemy
Players will find that new enemy has made its way into the fields of
Izumo
and
Oosumi Plains North
. You can face off against a chocolate covered
Odin
at your own risk. If you are successful in defeating Odin then you will be rewarded handsomely as Odin drops more treasure.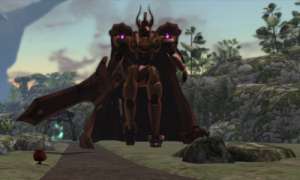 - All attacking players are eligible to receive a drop.
- Ignoring the defense of the player, damage is dealt proportionally.
- Part of the event monster's HP Gauge will change colors in gradation as it is depleted (shown below).
- Event monsters will take some time to spawn and respawn. Please be patient and defeat the other chocolate monsters to collect drops as you wait!
Everyone work together to fight the chocolate and white chocolate monsters!
Please note that some behaviors and positions of monsters have been changed in the fields where the event is taking place, but they will return to their normal behavior after this event. Some event monsters will not attack unless you damage them first.
Campaign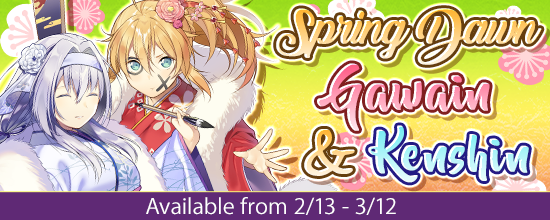 - Check out our
Spring Dawn Event
with all new partners!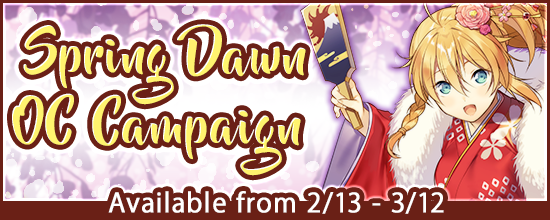 - We are holding a new
Spring Dawn OC campaign
this month with very helpful gifts rewarded for each cumulative tier that you reach!
Amendment:
Notes
- The bug that caused Nattou and Spicy Nattou to not be able to be sold in bazaars has been fixed. Please keep in mind that Nattou and Spicy Nattou will only able to be sold in bazaars until March 19th!
We thank you for your continued support,
-- The Onigiri Team