Greetings from the Onigiri Management Team,
We have some minor adjustments to go over in this new update!
Update Contents
The quest navigation display has been changed!
We have added a checkbox option to the quest screen to display the quest navigation.
You can access this option under Menu -> Store -> Quest.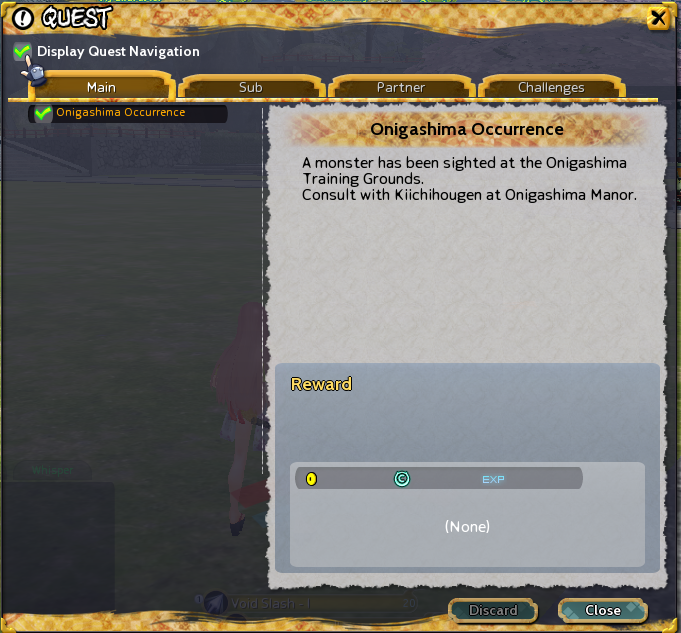 Additionally, if you talk to Mei in Onigashima, you can now try the Makami Trial Dungeon under the Mounts Category!
Campaigns & Events
Don't forget that the
new event featuring Makami
and the Shapeshifting Weapons is currently running until 7/30!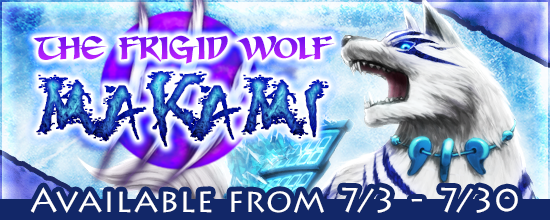 We would like to introduce the
Howling Wind OC Campaign
that will help you get special bonus items with your OC purchases available from 7/3 - 7/30.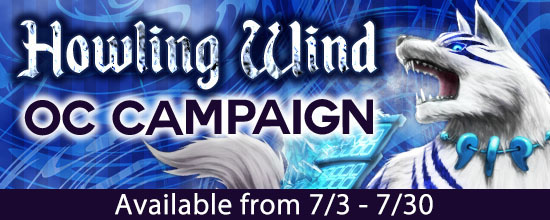 Closing Events & Bug Fixes
- A bug with Makami's mini character accessory has now been fixed.
Thank you for your patience and support as always!
-- The Onigiri Team