Greetings from the Onigiri Management Team,
Here is a look at the update contents from today's maintenance.
Update Contents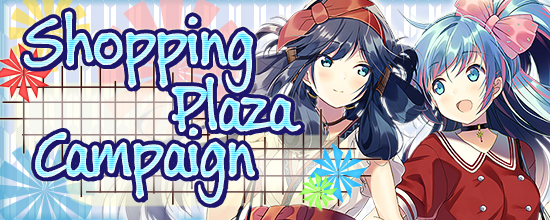 In today's maintenance we will be implementing the Shopping Plaza Campaign, for a limited time you will be able to enjoy discounts nd purchase special items!
Addition of the following items in the Shopping Plaza:
- Outfit Change 1 - Musashi Shopping Set
- Outfit Change 1 - Himiko Shopping Set
With the use of the Outfit Change scroll in these sets you can unlock a special outfit for either Musashi or Himiko! They can be found in the shop for 150 OC.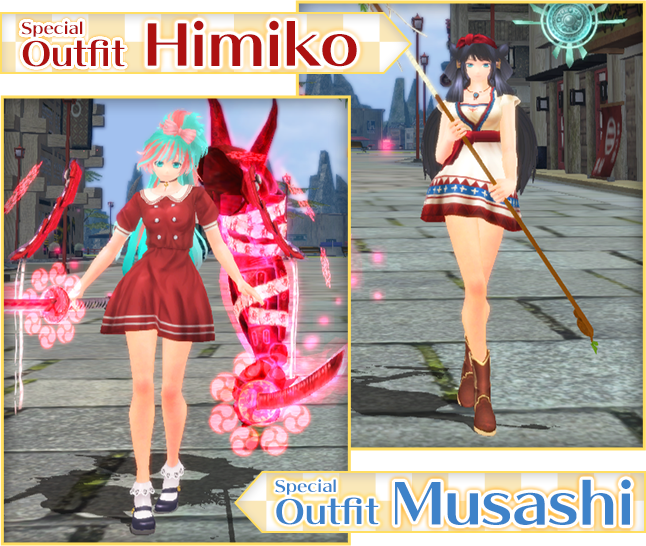 Addition of discounts on the following items*:
- Summoner's Scroll - Izuna
- Repair Fairy
- Hi Potion
- Magatama Slot Aid B
*More items will also be on discount! Please check out the Shopping Plaza after maintenance to see many discounted items! Don't miss this opportunity to stock up on some of your favorite items.
Event Period
January 30th, 2018 After Maintenance - February 12th, 2018 Before Maintenance
Ongoing Events and Campaigns

- We are players a special present every week! For more details on the exact dates please read this
post
.

- We have a wonderful New Year's event going on right now where you can get amazing new prizes.

- Maeda Toshiie who is the center character from our new event is now in the Shopping Plaza's Nyankoropon. Don't miss this chance to win your very own Toshiie!

- We are holding a special discount Nyankoropon! This is your chance to get Toshiie and all the other cute partners and accessories at a generous discount!
- We are holding a new OC campaign this month with very helpful gifts rewarded for each cumulative tier that you reach!

- A new login bonus calendar is now in effect, don't forget to log in every day!
Closing Events
- The Dungeon Boost and Point Daruma Campaigns will come to an end
Fixed Issues
- The issue with the party menu has been fixed
- The issue with the "Gratitude Cake" has been fixed
AMEND:
- There was an issue with the bazaars that allowed the sale of certain items/weapons at 1 OC, such items/weapons were not intended to be sold at 1 OC and therefore we have fixed this issue. Some items/weapons can no longer be sold at 1 OC. We apologize if this causes any confusion.
We thank you for your continued support,
-- The Onigiri Team