Players,
Get ready to fight alongside Asura, The Gaurdian of Justice, to vanquish the demon Mephistopheles!
Our heroes will venture to Kumaso, where they reunite with Take, Momo's #1 servant! But it looks like this reunion is cut short as they encounter a familiar boss...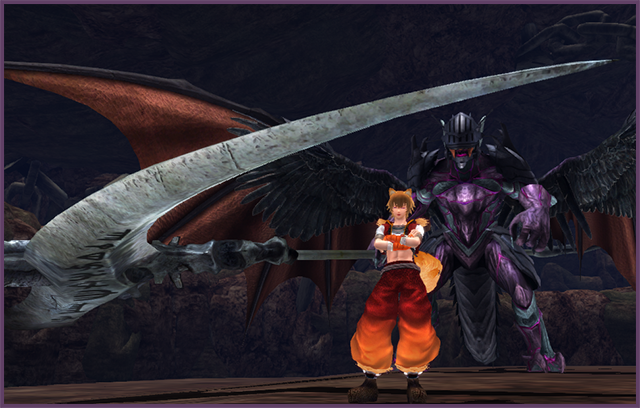 It seems that Take is under control of the Abyss Gargoyle. Mephistopheles is trying to sway Momotarou into making a contract with him. Though the power is tempting, is it really worth the price? See what our heroes decide!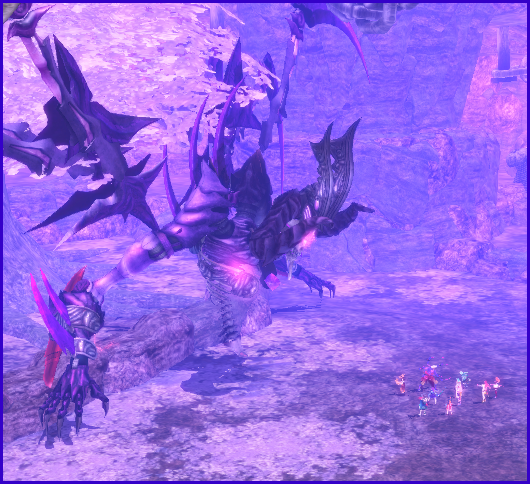 Meet Asura
Summoned to this world through our heroes' "Divine Possession" technique, Asura is the deity clad in the flame of righteousness.
He is the ruler of one of the 6 Deva realms, continually fighting to protect it. While his speech may be rough and boastful, his spirit is overflowing with the justice and he will not forgive wicked or twisted deeds.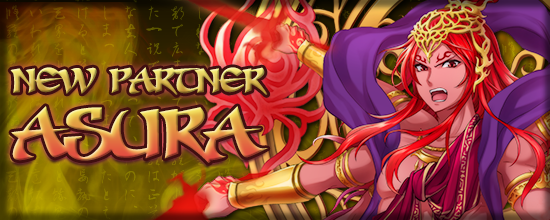 As Momotarou's body is used to manifest Asura, there are times when his personality starts to come out during the possession. See
Asura's special website
to learn more!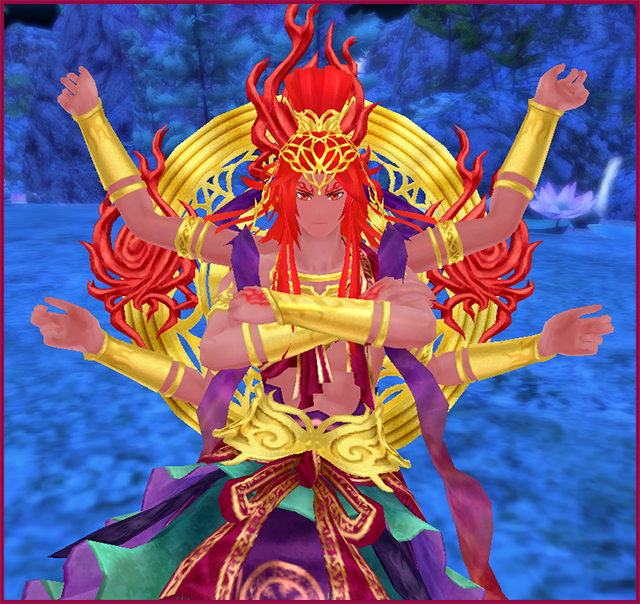 He is available from
6/28 until 7/26
in the Nyankoropon!
This partner will aid you in the battle against Mephistopheles! We wish you the best in repairing the hole in the Temporal Rift.
Mushashi's Awakening
Along with this update's all new character, we are introducing a new function for Musashi called "Awakening".
If you use 3 "Summoner's Scrolls - Miyamoto Musashi", her "Awakening" function will be unlocked!
This allows you to acquire new outfits for Musashi, as well as introduces all new skills. Try it out for yourself and watch the power unfold!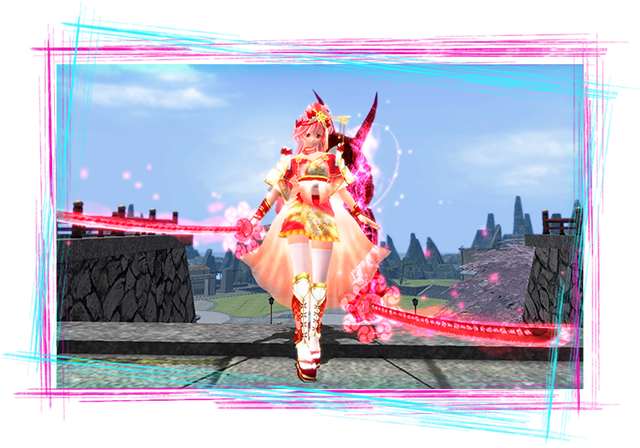 Nyankoropon Update
A new lineup of Nyankoropon items is available with the Asura update, including new outfits and both new and familiar partner characters!
To help you out, we are starting a
Summer Kickoff 15% Bonus OC Campaign
to give you extra OC to spin the Nyankoropon!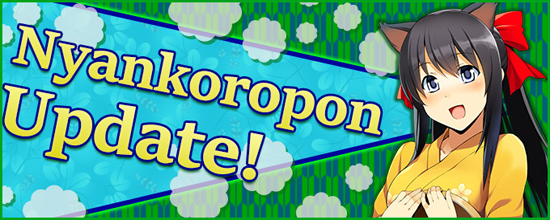 Unit 01: Premium Nyan
This tier is only spinnable with a Premium Gacha Ticket:


Asura and Musashi have a double win rate! That means your
twice as likely
to win them in this lineup, and they both come with Premium Nyan Tickets!
Joining them in the Platinum Lineup are a bunch of partners with familiar faces!
Full Partner List
- Asura (Double Win Rate)
- Musashi Miyamoto (Double Win Rate)
- Dark Miyamoto Musashi
- Lunastasia
- Lunastasia Red Moon
- Sarutobi Sasuke
- Himiko
- Izuna
- Venus
- Siegfried
- Valkyrie
- Ivys
Please click the thumbnail below to see them all: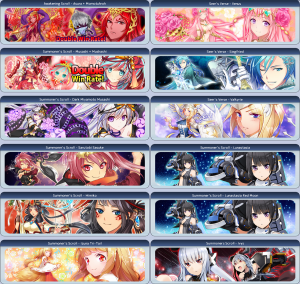 New Outfits
Male Character Outfits
For males, the Tengu and Heavenly Armor sets have been added to the Gold lineup, in addition the the Gakuran outfits from last week!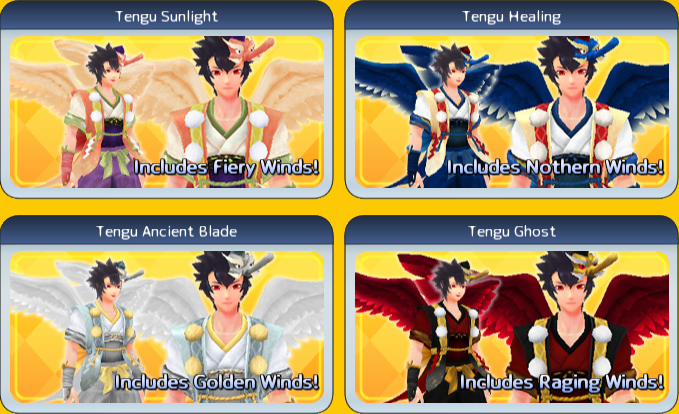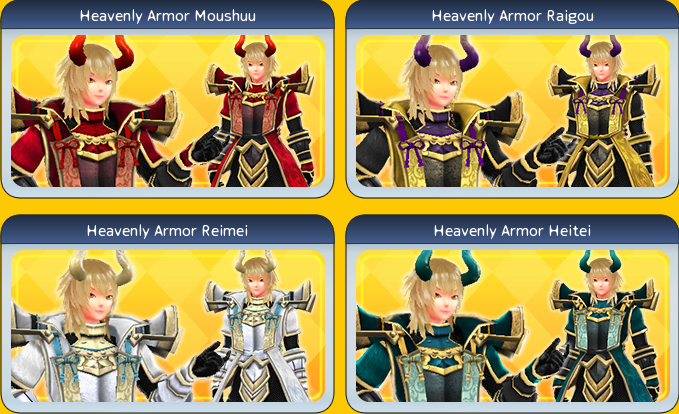 Female Character Outfits
For females, the Tengu and Gothic sets have been added to the Gold lineup, in addition the the Sailor outfits from last week!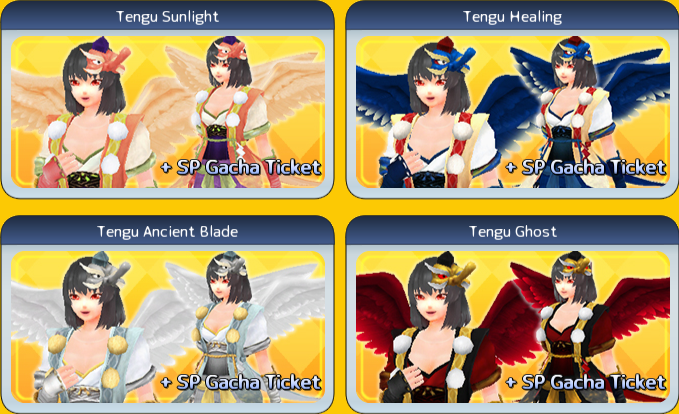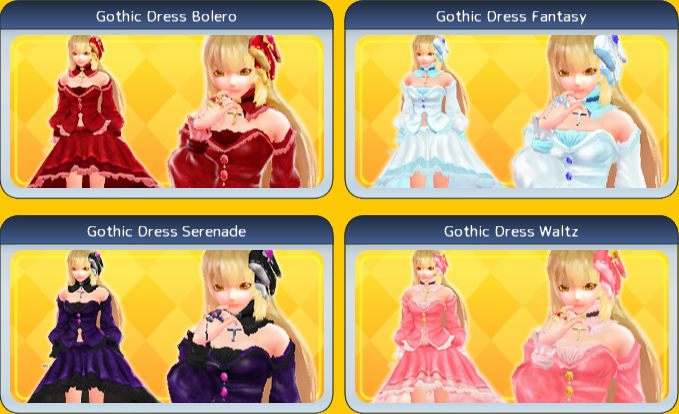 Ougis
Ougis 7-14 have are available in the Silver Lineup of Unit 01! All Ougis include an Ougi Extraction Ticket as well: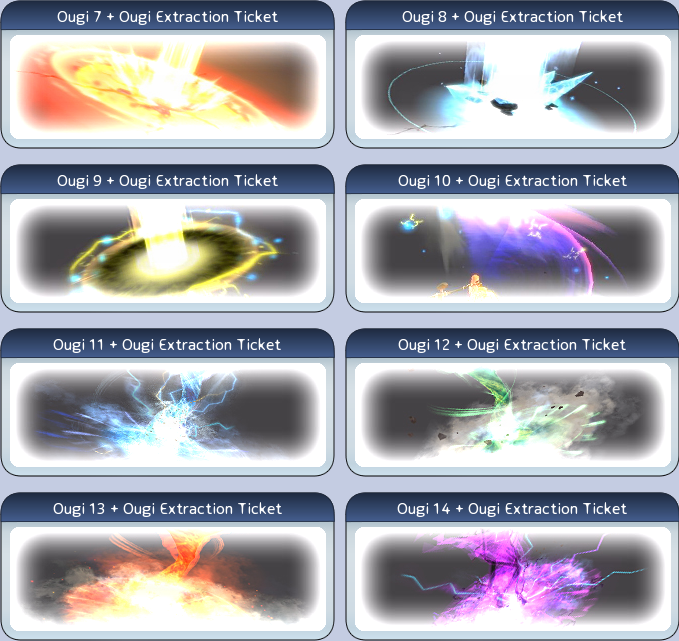 Unit 02: Regular Gacha
This tier is spinnable with a regular Gacha Ticket and OC:
- Platinum: Asura and Musashi Miyamoto
- Gold: Tengu Outfits
- Silver: Ougis 1-4 with Torn SP Gacha Tickets
Notes
- The 2nd anniversary of Onigiri will be
July 1st, 2016
! In celebration, there are two new Wardings that will be accessible starting this weekend: Golden Caverns and Sakazuki Weapon Hunt. We will have more information on them later this week.
- Two new daily achievements have been added: Identify 20 weapons in a day and Clear 20 Dungeons in a day. For completing these, you will be rewarded with a
Torn SP Gacha Piece

.
Note: The timer for these achievements is reset at 00:00 (PDT) each day, so please be sure to accept your prizes before then!
We thank you for your continued support.
-- The Onigiri Management Team