Greetings from the Onigiri Management Team,
Today was just a server reset, but we have a special thank you present for you, and huge news about the upcoming summer festival event next week!
Update Contents
Thank You Campaign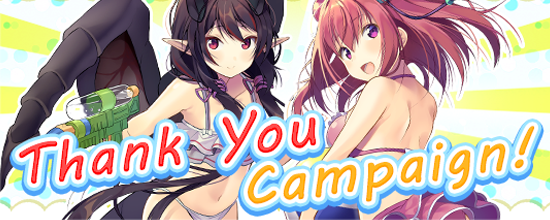 Accounts that were created before 08/08/2017 00:00 in PDT will receive the glorious pack of items listed below: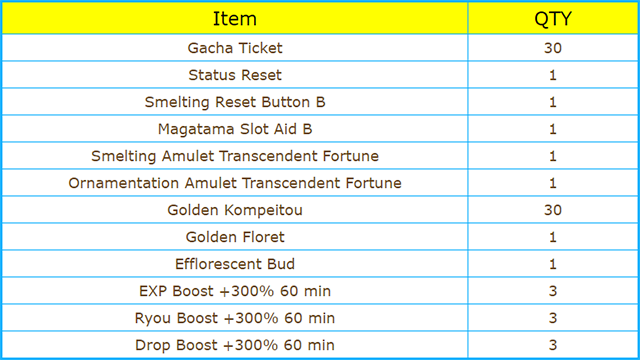 *Please note that this present will expire at the start of maintenance on 9/5 if you haven't accepted it, and it can only be accepted once per account.
Summer Festival News
Our summer festival with a ton of new outfits, events, and campaigns will begin next week on 8/15 after maintenance!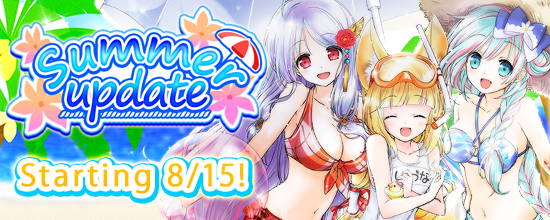 Please see our
special Summer Festival website here
for more info~
Events
Get ready for the fateful encounter of the two dolls! We have updated our
Roar of a Vengeful Moon website
with new information about the androids and the story!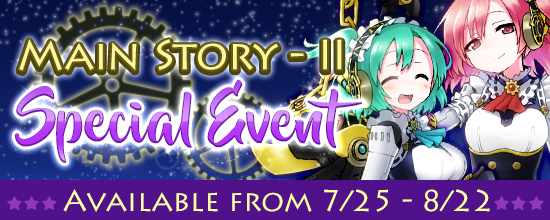 Nyankoropon
Six and Ninety-Nine have newly been released in the Nyankoropon, and Unit 02 of the Special Gacha is also discounted with 5 spins at only 120 OC for 25 spins!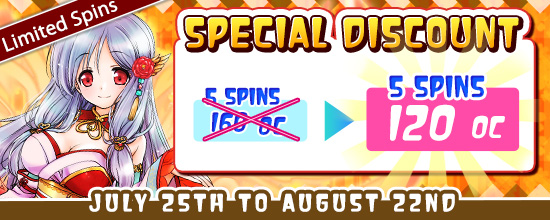 For more information regarding the current Nyankoropon content, please see our
update post here
.
Campaigns
We would like to introduce the
Shining Moon OC
Campaign that will help you get special bonus items with your OC purchases available from 7/25 - 8/22.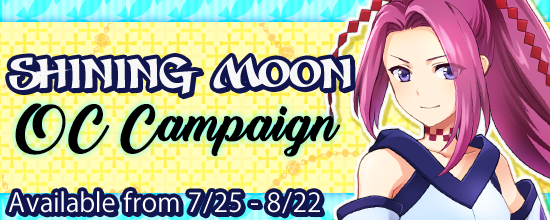 Additionally, we have an
15% OC Bonus Campaign
running that will help you earn extra OC towards our campaign available from 7/25 - 8/22!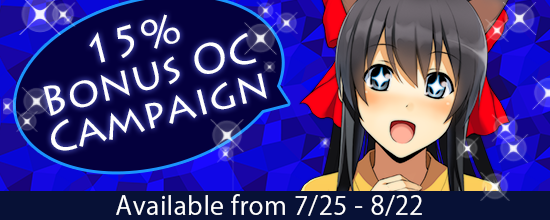 We thank you for your continued support,
-- The Onigiri Team