Hailing from a place known as the "Cosmic Crux", 3 charismatic sisters Asuka, Chihiro, and Matoi have arrived in Onigashima! A flamewar in an online game appears to have brought them from the depths of space to Feudal Japan, but what kind of girls are they?!
▼Asuka Voice

(CV:Manami Honda)
01

I'm the eldest daughter, Asuka! Nice to meet you~



02

This time I'm going in at full force!



03

...It hurts! However...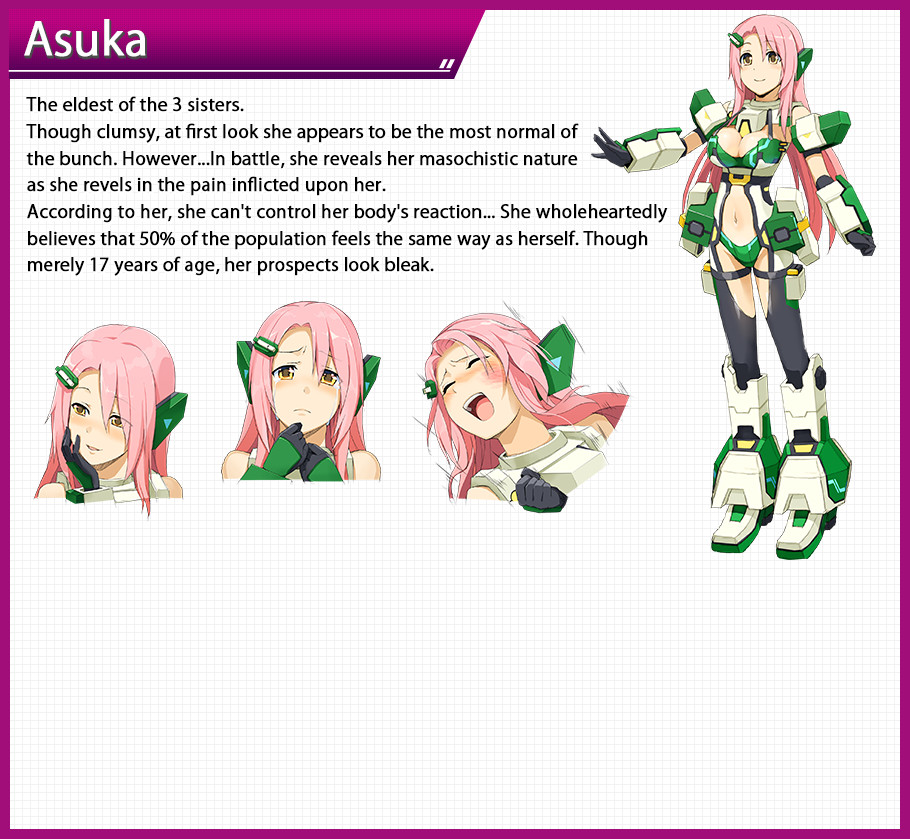 ▼Chihiro Voice

(CV:Takahashi Kazue)
01

I'm called "Chihiro". N-nice to meet you!



02

In order to not feel much pain...



03

...This is awful.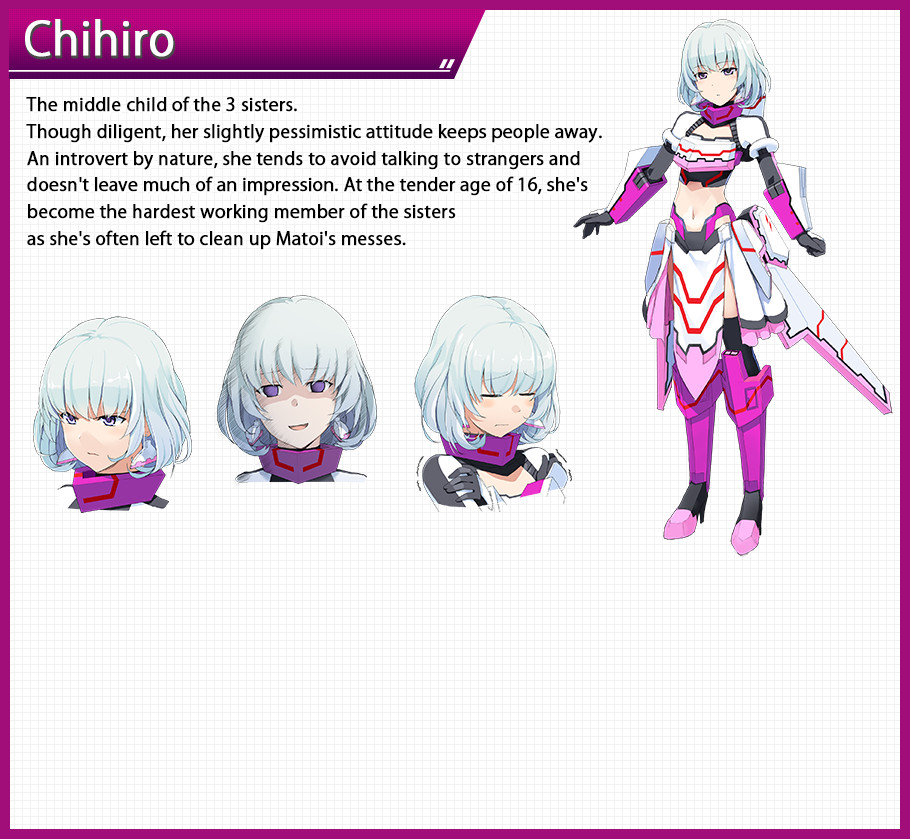 ▼Matoi Voice

(CV:Mai Ishihara)
01

If you keep saying I'm a kid, I'll show you a world of hurt!



02

AHHH, who's next? Next? Show yourself already!



03

Give it a rest! The enemy's HP is already at 0!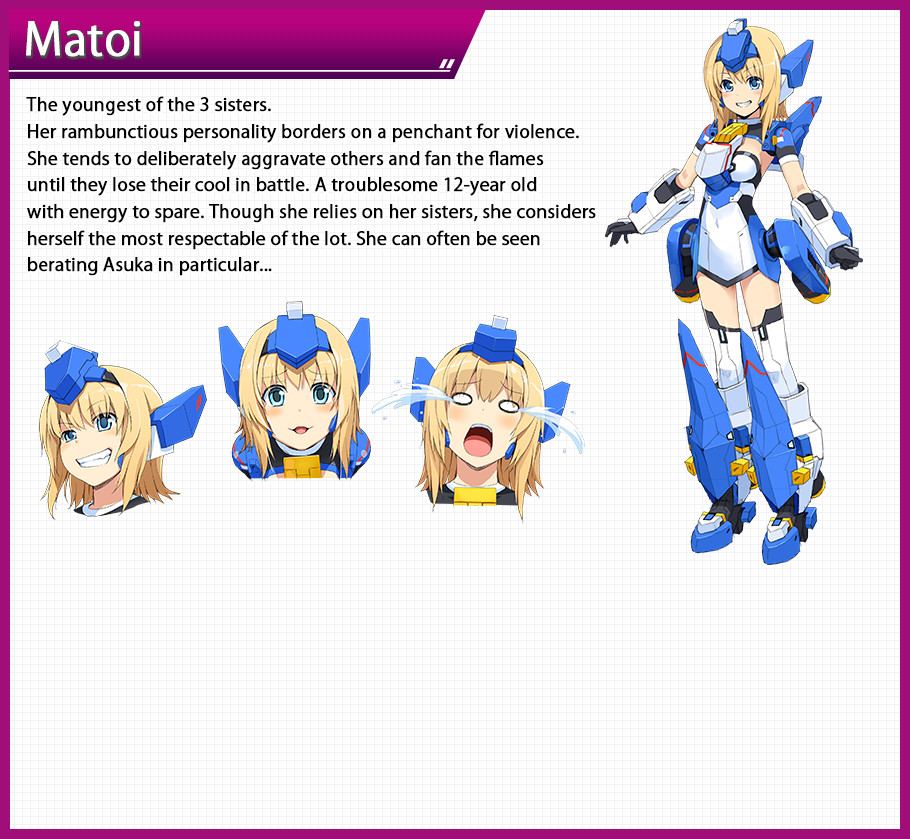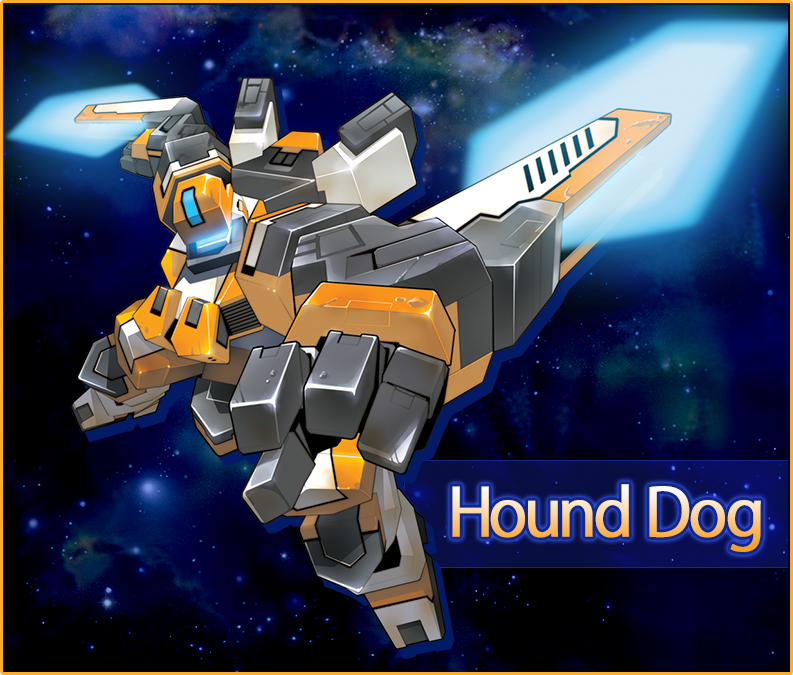 Hound Dog's Profile
A melee combat robot who uses a martial arts program known as "Tae" to do battle.
He has the power to set things aflame with his powerful attacks and nerves of steel to see his battles through.
(CV:Tanaka Taro)
▼Hound Dog Voice
01

Allow me to show you the true power of the ancient fighting technique Tae!



02

If it looks like you're struggling, I'll lend you my power.



03

Chain Strike!



Hailing from a place known as the "Cosmic Crux",
the 3 charismatic sisters Asuka, Chihiro, and Matoi
have somehow managed to arrive in Onigashima. However, they are not alone as
Hound Dog
is also making an emergency landing.
Matoi has come to Onigashima chasing her arch-nemesis "Tama Doll" after a falling out of epic proportions in an online video game. Hound Dog however has a different objective for coming to Onigashima.
What is Hound Dog's true aim? And who exactly is
"Tama Doll"
?
By talking to Matoi in Onigashima you can join the three sisters and Hound Dog on their out of space and down to earth adventure to earn great rewards!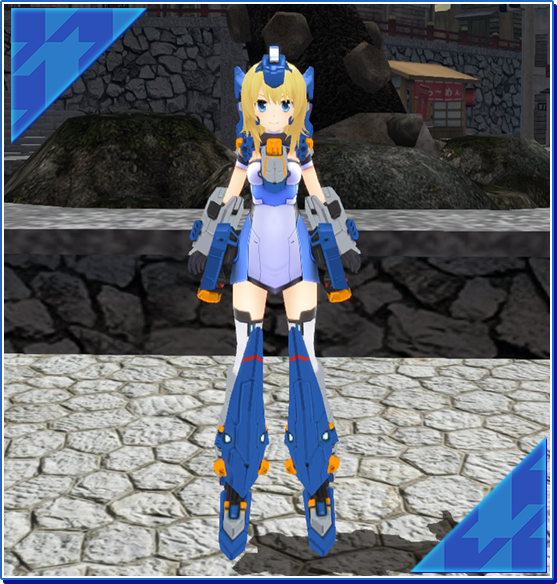 After clearing the event quest Hound Dog in Onigashima will allow you to spin the
Treasure Box Nyankoropon
.
The Treasure Box Nyankoropon
can be used to obtain premium items by exchanging materials found in the new event dungeons. These prizes include the
"Manifestation Scroll - Hound Dog"
which allows you to bring Hound Dog into your party and use him as a mount in battle!
How often do you get to ride a space robot through feudal Japan?! Join the crew from the Cosmic Crux in their Onigashima adventure!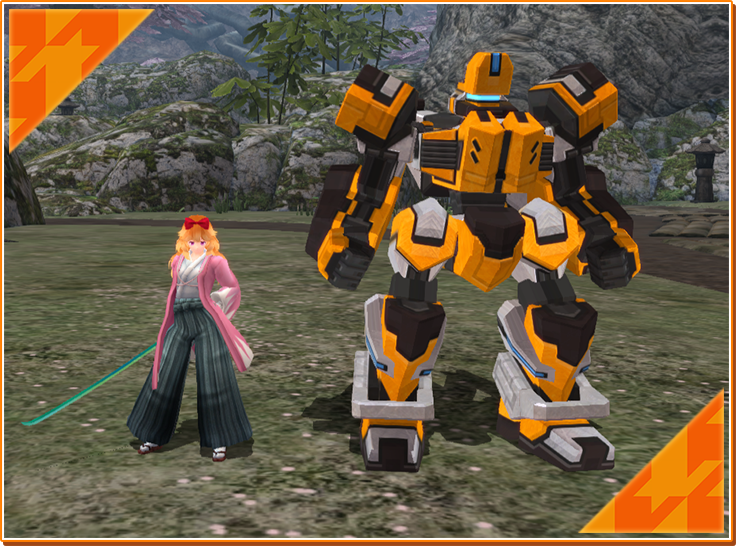 ■Event Duration
End of Maintenance 4/18 - Start of Maintenance 5/9

"Gagomi"
from the Onigiri anime is making her debut in game as
"Parvus Gargoyle"
!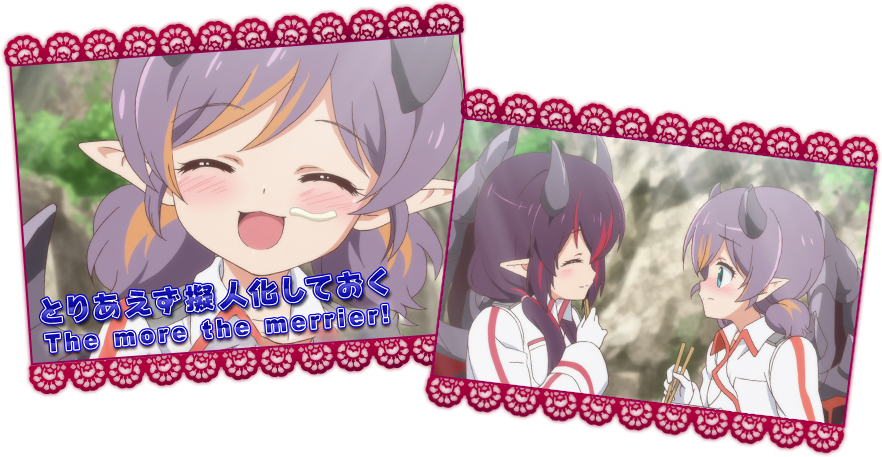 Gagomi is an Assist Partner Character you can lean on whenever you need someone to help you with buffs and healing spells in some of our tougher dungeons. Clear all the in-game quests and you can obtain your very own Parvus Gargoyle Scroll! For more information regarding
Assist Partner Characters
please click on the button below.

Talk to Parvus Gargoyle in Onigashima to receive a special quest! Complete that quest and you will receive
Covenant Scroll - Parvus Gargoyle x1
as a reward!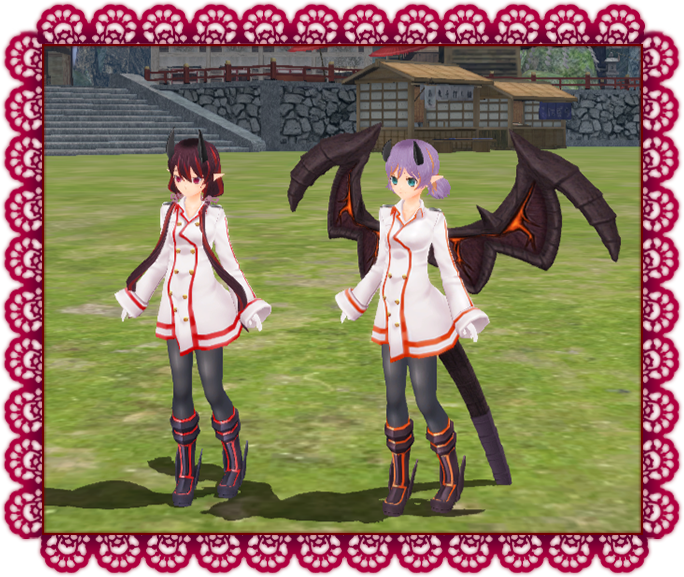 The victim of some strange summoning, Gagomi/Parvus Gargoyle seems to be very hungry, and like her predecessor she can eat like a horse. Make your rounds through Japan gathering up the ingredients for an epic cook-off and bring them to Gagomi in Onigashima.

The second girl with the powers of the Gargoyles to be summoned by Ashiya Douman. She has no recollection of her memories as a gargoyle, but is aware of the "Kamikui" strength that lies within her body.
Douman intended on summoning a Yokai, however due to a careless mistake (he mixed some magical notes in by accident) he ended up summoning Parvus. Although, he swears that it was Gargoyle's sneezes that caused Parvus' appearance to come out akin to that of Gargoyle's.
Parvus Gargoyle is energetic, bright, and looks up to Gargoyle as her big sister. She's also very curious about humans and wants to learn as much as possible about them.
Her favorite food is udon, however lately she's been getting into ramen too.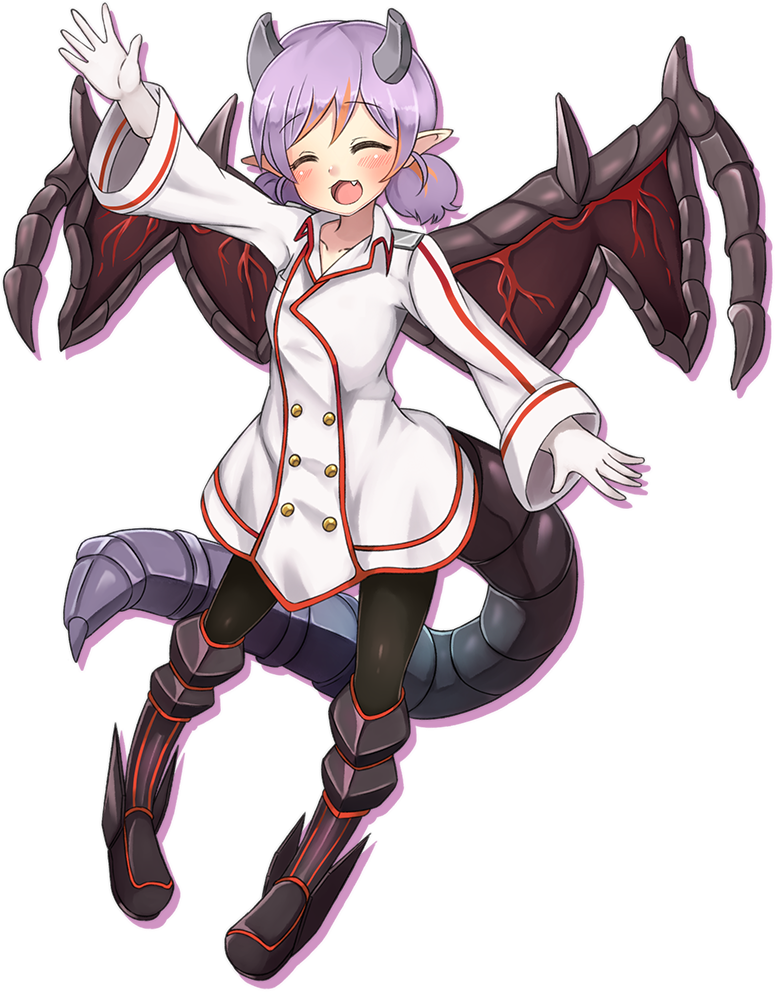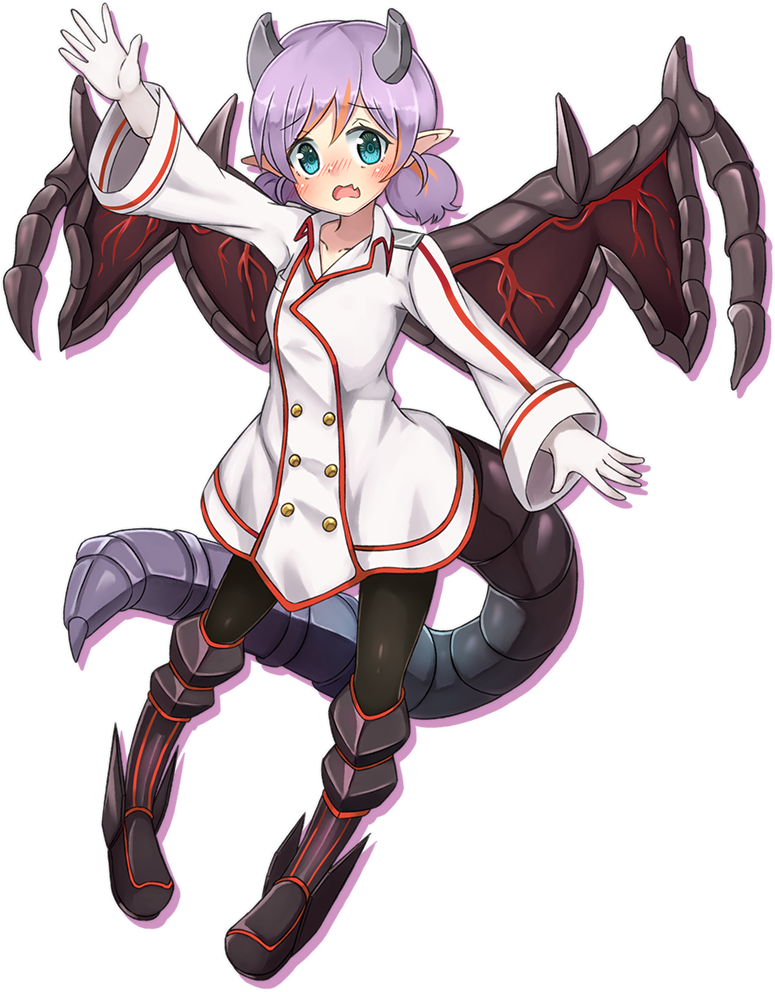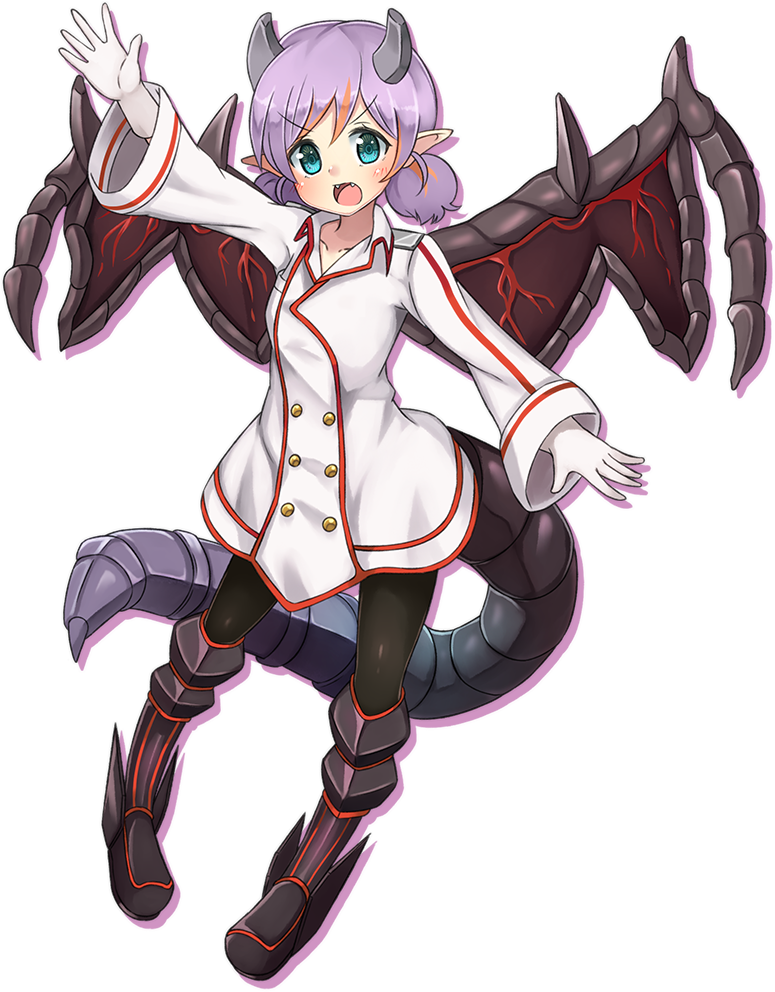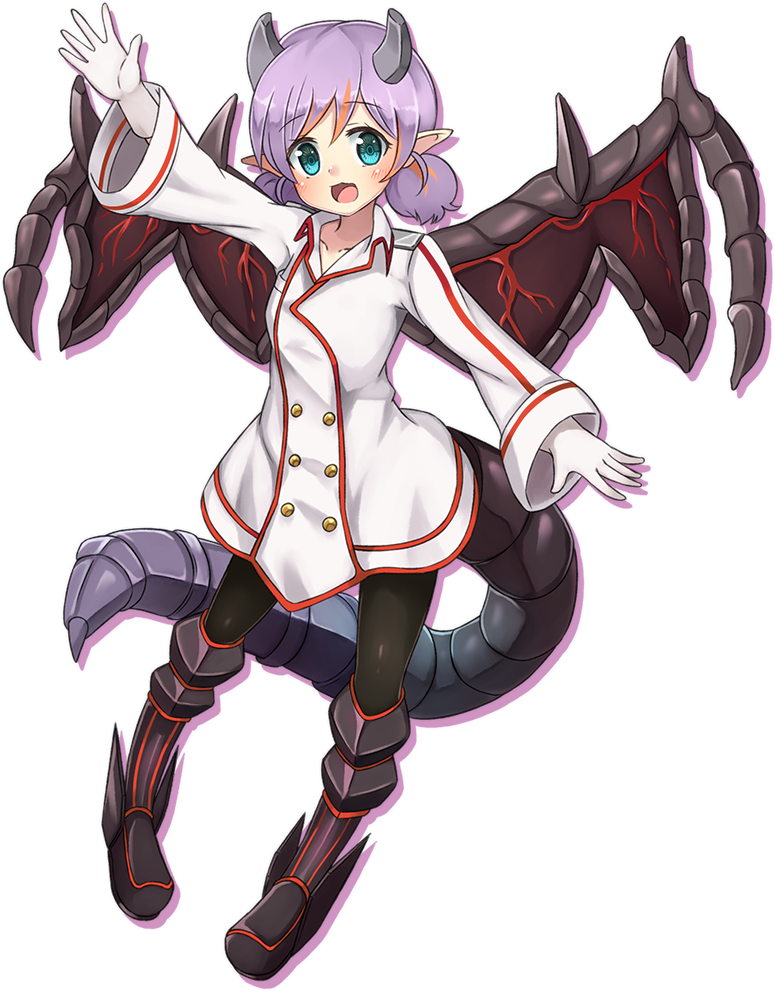 Illust: Beriko

CV: Miyu Mogami
▼"Parvus Gargoyle" Voice
01

I'll show you the power of the Kamikui!



02

I feel at ease when I'm with you Nee-sama!



03

Gagogagogago. Hehe. Any ideas as to what I said?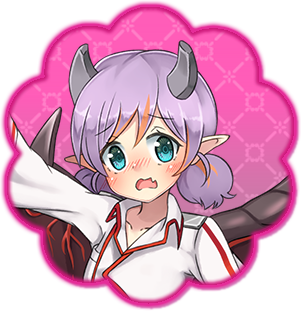 Introduced on the 18th of April!