Greetings from the Onigiri Management Team,
In today's update, we would like to add a few minor adjustments to the game including new loading screens, and also set Fever Time to 75% this weekend!
Update Contents
New Loading Screens
We have added some new loading screens to the game! We hope you appreciate the new eye candy.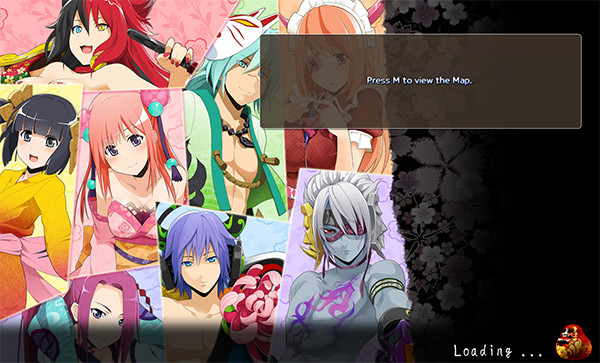 Fever Time
We are happy to announce that we will have
Fever Time
on ALL servers this weekend from
00:00 on August 5th to 23:59 on August 6th
.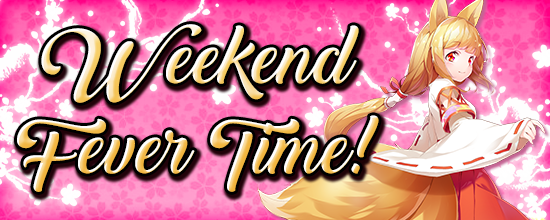 This weekend you will have a 75% increase in Ryou, EXP, and drop rates. Please remember the US servers are in PDT.
Events
Get ready for the fateful encounter of the two dolls! We have updated our
Roar of a Vengeful Moon website
with new information about the androids and the story!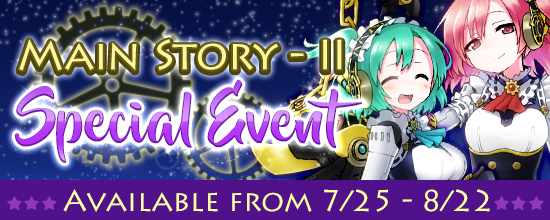 Nyankoropon
Six and Ninety-Nine have newly been released in the Nyankoropon, and Unit 02 of the Special Gacha is also discounted with 5 spins at only 120 OC for 25 spins!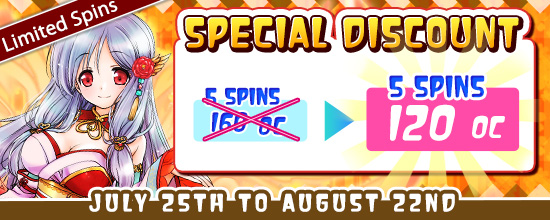 For more information regarding the current Nyankoropon content, please see our
update post here
.
Campaigns
We would like to introduce the
Shining Moon OC Campaign
that will help you get special bonus items with your OC purchases available from 7/25 - 8/22.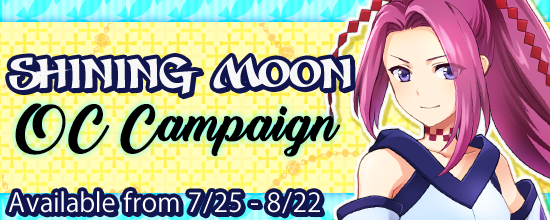 Additionally, we have an
15% OC Bonus Campaign
running that will help you earn extra OC towards our campaign available from 7/25 - 8/22!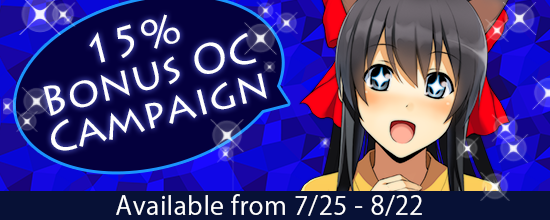 Fixed Issues
- Several boss tags in the Roar of a Vengeful Moon: Part II dungeons have been corrected.
- Several typos have been corrected.
We thank you for your continued support,
-- The Onigiri Team