To thank all of the Onis that have came to the world of Onigiri, we will be holding the "Onigiri Gratitude Gala" for everyone to enjoy!
In Onigashima, a portal has been added so you can access the "Gratitude Gala Grounds!"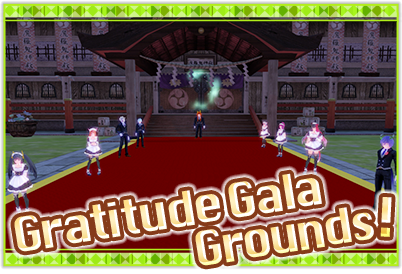 Various festivities will be held in the Gratitude Gala Grounds!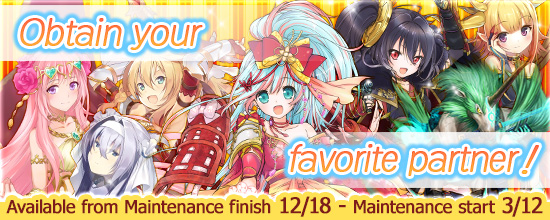 By clearing the dungeon "Kishiden Gratitude Gala" in the Gratitude Gala Grounds you can collect
Gratitude Badges!
After collecting enough Gratitude Badges, it is possible to exchange them for a
"Gratitude Character Exchange Ticket"
with Kiichihougen in the Gratitude Gala Grounds.
This exchange ticket can be used in Mei's exchange shop for a
Vanguard Character, Divine Possession Character, Mount Character, or Assist Character scroll of your choice.
*Please take note that some characters that were part of special promotional events are exempt from this list.
You can obtain
Gratitude Badges
through daily achievements and also through the event exchange shop!
If you exchange 2 Gratitude Badges, you will have the chance to choose a partner scroll!
Please select the partner that you like the most!
■Exchange Period
12/18 - 3/12
Furthermore, it is possible to exchange the dropped items in the Kishinden's exchange shop for rare items.
Please join the party at the Gratitude Gala Grounds!
We are also currently in the midst of preparing a new dungeon for you all. Stay tuned for our future announcements!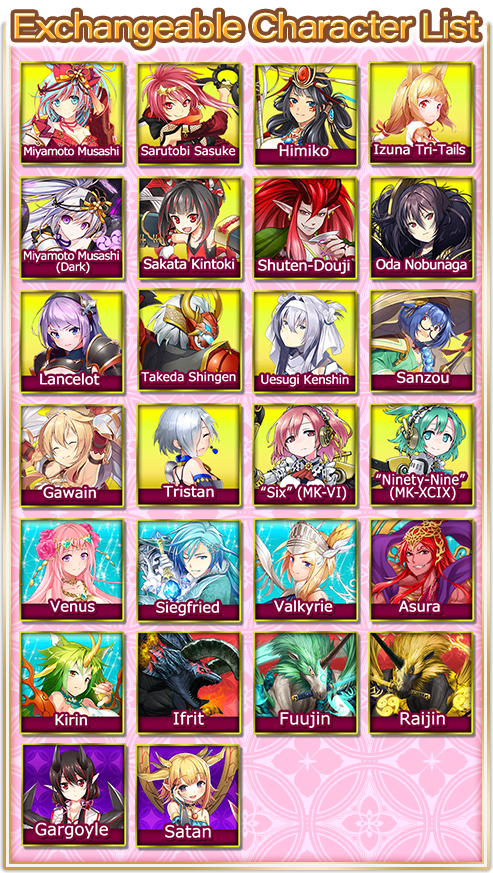 The character introduction page can be found here:
http://onigiri.cyberstep.com/about/chara.html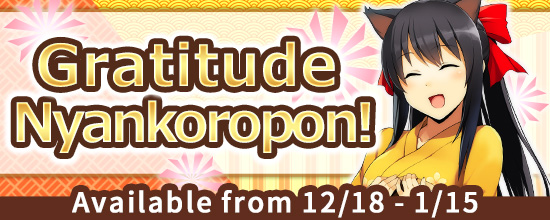 We'll also be introducing a
Gratitude Nyankoropon
to the Shopping Plaza! One spin of the Gratitude Nyankoropon costs just
20 OC
and five spins is
80 OC!
It's a special "thank you" value price for all our customers!
*You cannot use free OC to spin this Nyankoropon. Only OC purchased from our website can be used.
Furthermore, we are introducing a gacha called the
"Thankspon"
that you can spin with a "Thank You Ticket".
You can only obtain a Thank You Ticket from this event!
The Thankspon is part of this special event and will only be available for a short period of time, so we encourage you to take part in spinning it~
■Gratitude Nyankoropon Duration
12/18 ~ 1/15
■Thankspon Duration
12/18 ~ 1/22
*These images are currently in development and are subject to change.
*The announcement content may change without notice.